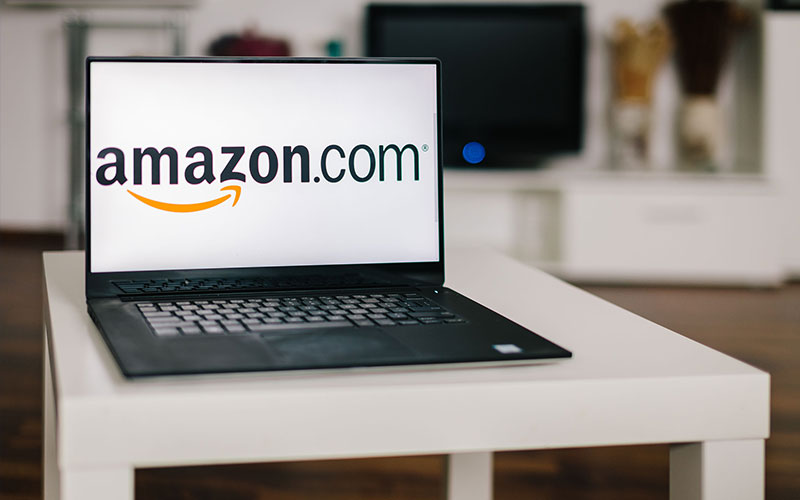 04 Nov

Selling on Amazon

According to Morningstar research, Amazon continues to be one of the leading online marketplaces and is reported to be growing at 2 times the rate of e-commerce year over year, and is estimated to be generating over $200 billion in revenues by 2017. With over 102 fulfillment centers worldwide, Amazon is now the place most consumers start their product search, especially if they have a specific product in mind. The site offers sellers a captive audience, with Amazon Prime memberships estimated to be in excess of $10 million.

According to Morningstar, Amazon Prime shoppers shop more often and spend more per order than any other group of online shoppers. Based on these statistics alone, selling on Amazon is guaranteed to expose your products to an international customer base and provide additional exposure for your resale business. Most categories on Amazon are still open to accepting new sellers. While certain categories may be restricted and require an application to list items, in most cases, new sellers are accepted within a few days. The following are some best practices to ensure successful sales on Amazon:
Obtain Featured Merchant status
Consider product repricing
Offer free shipping
Consider fulfillment by Amazon (FBA)
Manage your seller performance
Featured Merchant status is primarily given to professional sellers (versus individuals) who meet certain performance-based requirements. Once you have been selling on Amazon for a few months, you can submit a service ticket to ask them if you are on track to obtaining Featured Merchant status. Obtaining Featured Merchant status allows your listings to come up higher in Amazon searches for a particular product, and allows your listings to eventually end up in the Amazon "Buy Box," the blue box that comes up automatically on the right side of the screen for any search conducted on the site. The seller who ends up in the "Buy Box" invariably makes the most sales as customers may not take the time to "view more offers" and simply purchase the first one Amazon suggests.
A common misconception is that it is impossible to get your products into the Amazon "Buy Box." ChannelAdvisor, a cloud-based e-commerce solution provider, suggests that getting into the "Buy Box" is possible once you achieve Featured Merchant status. While the exact algorithm Amazon uses to determine sellers and products that benefit from "Buy Box" placement is proprietary and changes often, the criteria for obtaining Featured Merchant status include:
Order defect rate (negative feedback you receive, claims, returns, etc.)
Performance metrics (your response time to customers, how fast you get orders shipped out, etc.)
The customer shopping experience you offer (the cleanliness and completeness of your listings)
Time and experience selling on Amazon (the longer you sell and the more experience you have, the more likely you are to become featured)
Repricing products is also a way to remain competitive on the marketplace and ensure your listings get the most exposure. Since the "Buy Box" tends to highlight the most well-priced product, you will need to do continuous research on your listings to make sure you are not overpricing the items in comparison with the others offered on Amazon. ChannelAdvisor offers a repricing tool that tracks the price changes for similar items on the site, and adjusts your listing's prices up or down to remain competitive within the marketplace. Offering free shipping also makes your listings stand out and is seen as a best practice to become a Featured Merchant.
Signing up for Fulfillment by Amazon (FBA) is also a criteria that will help you achieved Featured Merchant status. Fulfillment by Amazon means they warehouse the products for you, pick, pack and ship your orders and provide customer service to your customer base. You list the items and they handle everything else. This way, they can control the shipping and handling speed as well as the customer experience they offer. Since Amazon's priority is customer satisfaction and retention, using FBA works in your favor. Some additional benefits of FBA include:
Extends the reach of your products to Prime Members and Super Saver Shipping Offers
Amazon provides the customer service
Products are more likely to win a spot in the "Buy Box" with higher pricing
Increase your profit margins with a lower total fulfillment cost
Gain access to last minute holiday shoppers
Easily access international customers
Benefit from multi-channel fulfillment, a new program in which Amazon will fulfill orders that you sell on any other website including your own e-commerce website or eBay.
Despite the number of sellers on the site, the marketplace continues to grow at a rapid rate and continues to present ample opportunities to get your products exposed to a large number of buyers. Amazon provides good seller support, and many tools are available on the market to aid you in listing products, keeping track of your feedback and seller performance, and allowing you to sell more volume without warehousing the goods yourself.