Starting a Business in California
Starting a Business in California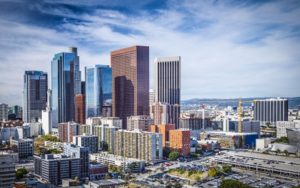 The Governor's Office of Economic Development offers many resources for those looking to start a business in California. The website includes basic checklists of steps to start your own business, and various sections on how and why to relocate an established business to California. The GoED website also offers one-on-one assistance with experts ready to assist you in becoming a successful business owner. Visit their website at business.ca.gov. To find your local Small Business Development Center Click here.
Check out the GoED's Guide to Starting a Business, featuring information and resources on:
Researching and planning your business. Evaluate your personal goals and build a comprehensive business plan.
Getting business assistance and training. Several free counseling and training programs are available to assist you in starting your own business.
Choosing a location. There are many important factors to consider, including what the ideal location for your business would be. Get advice about choosing your best location and complying with zoning laws in the area.
Financing your business. Every business needs capital to start up and/or expand. This can come from savings, home equity, friends or family or bank loans. Find federal, state and local government financing programs to help you start and grow.
Choosing a business structure. Your form of business determines the amount of paperwork you have to file, your personal liability and the taxes you have to pay.
Choosing a business name. Business name statements are obtained through your local county Clerk Recorder office – the list of contacts is available online.
Registering for taxes. Register with the state of CA and the federal government for a Federal Employer Identification Number and find out about corporate, payroll, income and sales tax laws.
Registering for permits. The type of business you have will determine the licenses and permits you need to operate this type of business legally.
Employer FAQ's. Learn the legal steps you will need to take to hire new employees including the specific federal, state and local requirements.
Lists of Orange County Swap Meets, Farmers Markets & Crafts Fairs
Links to useful books on starting small resale businesses
A listing of wholesalers and liquidators in the Southern California area to help you source product