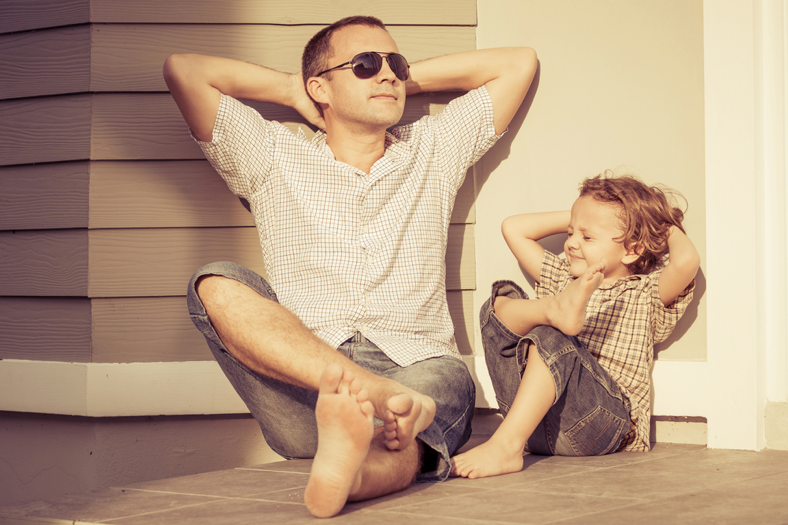 27 Dec

The #1 Secret of Elite eBay / Amazon Sellers
Elite eBay and Amazon Sellers don't want you to know this secret tactic to accelerating your Business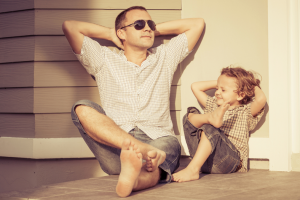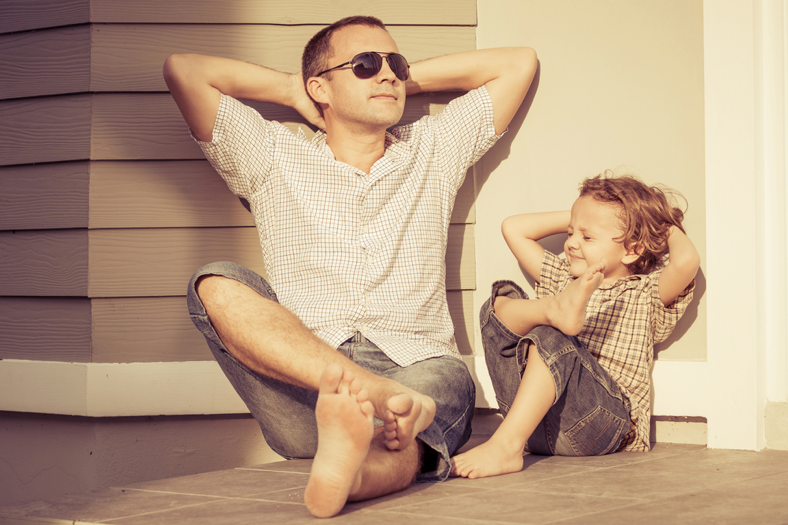 Recently I was chatting with my friend Jackie, about her budding eBay business. I just had to share our conversation, because this is something that I see others encounter when trying to sell products online!
She knew that I had recently sold my successful online business for a high 6 figure amount, and that I sold products on several online marketplaces, as well as my own websites. She knew that like most people, I had started out on eBay and then expanded to other channels later.
On the other hand, she was only a few months into her eBay venture, and she was seriously struggling. In fact, she was on the verge of quitting. Maybe you can relate?
In today's world it's become fashionable to avoid asking for help. I have no idea why! Especially when it comes to creating our businesses.
So you throw everything at a wall, hoping something sticks, riding the roller coaster of trial and error… Or, even worse, you look to every self-proclaimed guru who can talk a good talk. But have they walked the walk? (In my experience, that was rarely the case).
It's like we've been taught that you have to do everything the hard way, by yourself, or you aren't a real entrepreneur. Well that's just hogwash! It's much better to seek people out who have gone ahead of you, and proven their answers with hard won results.
Yet, here was dear Jackie, telling me about her many-months-into-the-process mistakes. Mistakes she could have avoided, if she had just come to me earlier. And boy, did these mistakes suck! They had cost her several thousands of dollars in bad product, lost sales, and much worse.
I was just grateful she had come to me now, and seemed really excited about all the insights I was sharing.
After I answered all her questions, Jackie started convincing me to share my business experiences with others.
And the truth is, I was hesitant. Like most of us, I didn't want to "put myself out there."
I mean, it's hard and scary!
I was always uncomfortable with self-promotion. I was afraid of other people's judgment, resistance, and criticism.
Even more so, I really resent the gurus you see online because, in my experience, they never helped anyone. They just took people's money and gave some vague, value-less answers. What if people started seeing me like a guru? How could I avoid that?
Some of the strategies I used to explode my business seemed so stupid-simple that I felt people would doubt them. Other tactics had already been tried by online sellers with little to no success because their execution was mediocre at best  — and we all know those dudes are usually the loudest naysayers.
Jackie was telling me how there are a ton of articles, tutorials, courses, and gurus out there that give tips, tactics, and strategies on how to sell more on eBay or online for that matter.
While a few of them are great, most of them come from people who have never sold online.
They basically read articles like these and steal other people's ideas. That is why when you look in the comments section of their posts, the authors never respond and are nowhere to be seen — because they really have no firsthand experience.
Another problem Jackie saw was that some people specialize in specific niches, so the advice out there doesn't apply to everyone. Finding the information she could apply to her business was very time consuming and frustrating.
Then Jackie asked me the million dollar question:
"What is the number one thing that was the key to your success selling on eBay? What was your secret sauce?"
This was how I explained it to her…
It is a known fact that when shopping for any product or service, once we decide on the product we want, with all else being equal, we always go for the lowest priced item.
For example, here is what most people do:
If I was looking to buy a Bluetooth speaker to take with me to the beach. I would first look at a few brands. Then I would settle on one specific brand. Let's say JBL.
 Then I would chose one of the JBL models, based on my needs and customer reviews, right?
 I would settle on the JBL – Xtreme Portable Bluetooth Speaker. But they come in Black, Red, or Blue.
I decide I want the Red one. Now I search for the best deal I can find on a JBL – Xtreme Portable Bluetooth Speaker – Red.
That's how most people shop online. Ultimately, it comes down to price. I do it, you do it, we all do it.
So if I had to point to just one thing that was responsible for my consistent 5-figure monthly sales, I would say it comes down to a kickass pricing strategy:
Price your item to be the lowest, and keep it the lowest, until it sells.
I know, I know! This is a controversial topic for most people! So hang on—before you jump down my throat with the criticism, allow me to explain.
There are a ton of people who argue against this. They claim that you should let your customer service, superior products, and/or superior purchase experience stand out. They throw out the cliche, "Lowering your prices is a race to the bottom."
For example, take a look at this conversation on Facebook.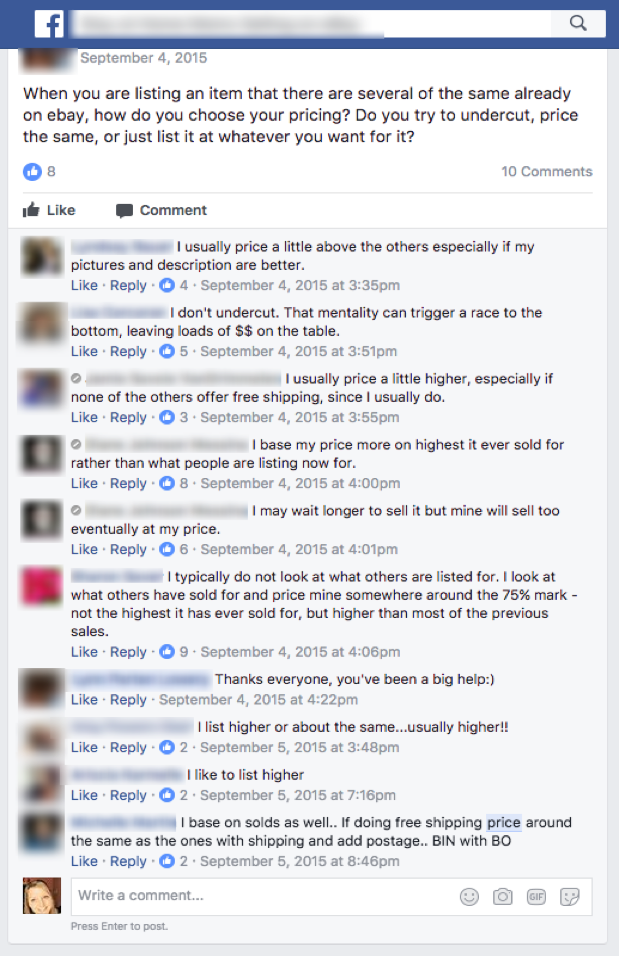 As you can see, for most of us this pricing struggle is as REAL as it gets!
They are completely missing the point —4 of them, in fact:
Everyone is on the superior customer experience boat. I guarantee no one sets up their business to provide crappy service.
Everyone is looking for and offering superior products. If you are selling a JBL – Xtreme Portable Bluetooth Speaker – Red you are competing against another seller with the exact same item.
On a marketplace like eBay, save for very slight differences, the customer experience is almost identical. eBay ensures that.
For a prospective buyer to convert into a "customer," they have to BUY first, right? It is only after they buy, that the customer gets to experience your awesomeness.
Truth is, your pricing is the true starting point. And if it's not, it should be.
Your goal should be to find products that have a large enough profit margin to allow you to compete with the big boys and still make a handsome profit.
After months and months of trying everything from dropshipping, importing from China, private label products, and all the rest, I finally identified the one product source that checked all the boxes and accomplished my goal:
The Overstock Industry.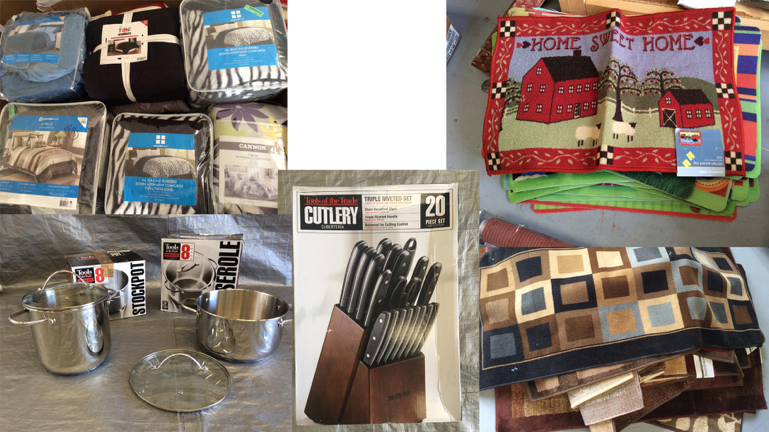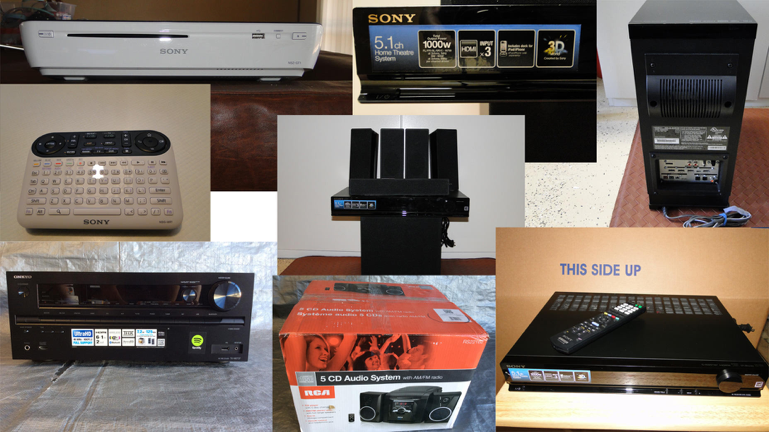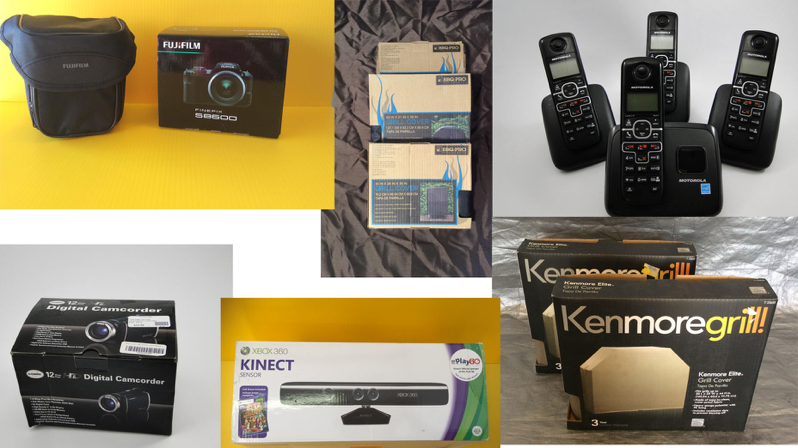 I must admit, I stumbled into this industry. In doing so, I quickly realized I had finally found the highly profitable product source I had been looking for.
When I saw the possible profit margins, I went all in.
In brief, here is how I did it:
Through my research, I discovered that almost ALL national big-box retailers have excess/overstock inventory.
These are major national retailers, like Target, Walmart, Amazon, Macy's, Dillard's BestBuy, GameStop, Home Depot, Shopko, Sears, Bloomingdale's, Harbor Freight, Nordstrom, Kmart, Costco, Sam's, Kohl's, etc.
This is because:
➥ They will always order more inventory than they actually sell.
➥ They all have a money back policy in place (for the consumer).
➥ Goods lose value the longer they are stored.
➥ Storing/warehousing these products costs $$$$$.
➥ There are risks in holding the products such as theft and damage.
➥ These stores will always dispose these products in wholesale lots at deep discounts.
Most times they dispose of these products (in bulk) at prices—believe it or not—even lower than what they originally paid!
That is how I was able to buy 32" LED TV's at $50 and resell at $280… And, high-end bedding sets at $18 that I resold for $89!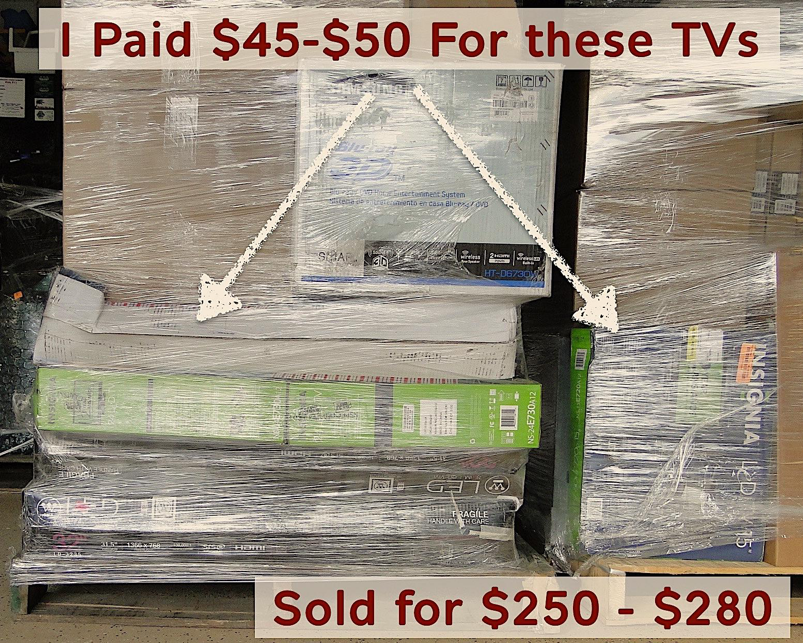 Buying at those prices allowed me to compete with the very stores I was buying from! And the amazing part was that these profit margins are quite normal.
Here's an example with an overview of my pricing strategy.
As a rule, I always priced my items between $0.01 and $0.05 lower than the competition.
Strange as that sounds, it actually works with amazing efficiency. With all things being equal, buyers will choose to save between $0.01 $0.05 over the competition.
That part was simple enough. However, after a while a pattern emerged.
I realized that after using the strategy above to price and list my products, I would immediately get a ton of sales… But after a few days, nothing.
There was still something missing!
That's when I realized that I was only the lowest price for several days/hours until someone else listed a new product or adjusted their existing price to something just below my price!
So this is how I solved that problem:
I scheduled time once a week to go through my listings and adjust the pricing to be the lowest by a few cents, once again.
However, there came a time when I had hundreds of products and I could not research and adjust prices as often as necessary to stay competitive.
At other times, I found that if my closest competitors' products had already sold, a huge gap in price would appear between myself and the next competitor.
At Overstock Academy I show you how I eventually was able automate this process so I no longer did it manually.
That is how the elite eBay & Amazon Sellers do it. – and that is what I'm going to teach you.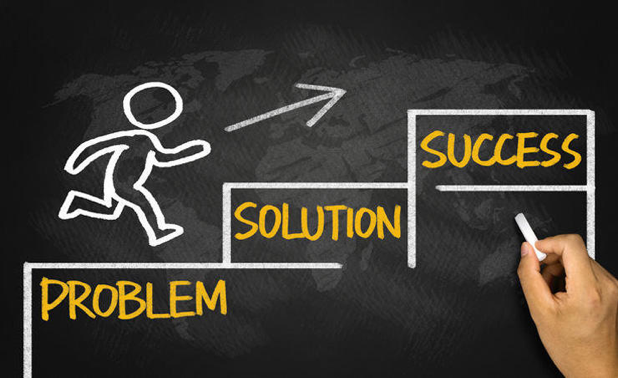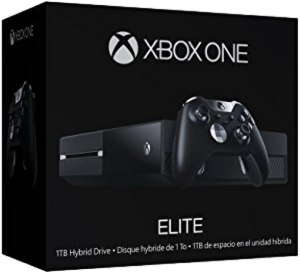 Allow me to illustrate this.
If I was listing an Xbox One Elite Console that cost me $80, I would research the lowest priced one in the same condition as mine (For example: new — new-other — used — refurbished) and find that Seller A was selling it for $299.95 and Seller B for 305.99
I would then list mine at 298.99, right under Seller A's price.
A week later if it hasn't sold I may review and find that:
Either Seller A has dropped their priced to 289.99 which means I drop mine to 288.99.
Or Seller A's listing is no longer available and my listing is still the lowest and I have room to raise my price to get closer to Seller B, but still remain the lowest.
The whole goal of this exercise is to sell fast.
Remember, I have a huge profit margin here! Sitting on an item just to make 5 extra dollars is a sure way to go out of business (trust me—I learned that the hard way).
As I explain at Overstock Academy, products don't pay the bills; cash does.
So the next time you hear that "race to the bottom" BS, just remember:
The online product resell game is all about inventory turnover.
Buy right, sell fast, repeat.
Billion dollar retailers like Walmart figured that out decades ago.
In conclusion, get your pricing right, then work back from there. Because pricing affects your buying philosophy as well as your ability to compete.
My philosophy is to never buy a wholesale lot that I can't at least triple my money on. And that is what I teach at Overstock Academy.
When you buy like that, you can compete with anyone!  even the large retailers like Target, Best Buy, Toys-R-Us, and Wayfair. By the way, they're also now selling on eBay.
This is the precise advice I gave my friend Jackie that day.
I'm happy to report that Jackie just recently had her first 5-figure sales month! Now we meet frequently for lunch or coffee and she's no longer afraid to ask questions.
You may be wondering why Jackie asked me to share this advice, when it may mean more competition for her. You see, when Jackie started buying and reselling overstock products she discovered a couple of things:
✻    The product selection is so vast that you can easily choose to specialize. Which means competition isn't concentrated in one big lump. There's room for all of us.
✻    Because of the amazing profit margins, if you did it right, competition wouldn't even matter. Everyone is going to eventually sell what they have, if they do it right. You aren't always going to have everything in stock, and neither is your top competitor.
If you think this information could help someone else, let me ask that you share this guide.
There are others struggling with this same problem right now. People who desperately want to escape the 9-to-5, paycheck-to-paycheck hell they've lived in for so long. I was once there, and so was Jackie. You might be there, too. We can all find freedom, if we just help each other out with the right information.
You and I have an opportunity to help. There's definitely plenty to go around!
Thank you again for investing your precious time to go through this guide.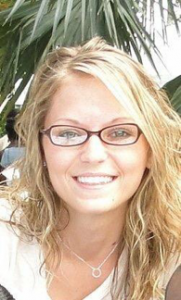 If this is something that you are struggling with and you don't want to try to do this yourself. Or if you'd like more guidance, we would love to find out if you're a good fit for Overstock Academy.
Remember my friend, you are no longer alone on this journey.
Amy Q.