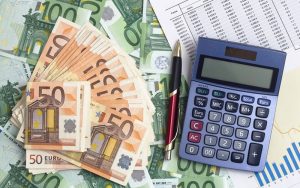 A huge part of starting your own business involves figuring out the financial aspect. the Small Business Association website contains information about a number of financial programs for small businesses, outlined below. The Small Business Association can facilitate loans for you with a third party lender or help you find financing options for your business. When you apply for an SBA-backed loan at your local bank or credit union, you are asking SBA to provide a guarantee that you will repay your loan as promised.
To this end, the SBA provides a Guaranteed Loan Program, a Bonding Program and a Venture Capital Program. Read more about these financing programs and what they can do for you. The SBA also offers a variety of loan programs for very specific purposes including the 7(a) Loan Program, the Microloan Program and the CDC/504 Loan Program. Read more about these here.
The application process for business loans can often be intimidating. The SBA provides great information and resources to inform you of what you can expect during the business loan application process. It's also helpful to know what factors influence the decision of a lender when your application is reviewed. Find out how to apply for an SBA loan. The Small Business Association is now the only entity from which to secure a business loan. State and local economic development agencies as well as nonprofit organizations provide low-interest loans to small business owners who may not qualify for traditional commercial loans. Read more about small business loan applications.
The SBA also provides a Loan and Grants Search Tool to help you get a list of financing programs for which you may qualify.