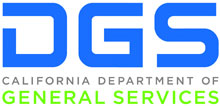 While you do not need a certification to legally operate your business in California, Small Business Certification does offer advantageous business opportunities like government contracts. Federal, state and governments offer business opportunities to sell billions of dollars worth of products and services. Certifying your business can help you successfully compete for government contracts that would represent a significant source of revenue for your business.
Steps to Become Certified
You must first register as a vendor with the government. This will include:
Obtaining a D-U-N-S number
Registering your business with the Central Contractor's office
Completing the Online Representations and Certifications Application
Finding the NAICS codes for your company
Obtaining past performance evaluations
More information about each of these steps on the Small Business Association website. You will also need to meet the Federal government's definition of a small business. For most industries, a small business is defined in terms of the average number of employees the business has had over the past 12 months, or the average annual receipts over the past 3 years.
US small businesses typically:
Are organized for profit
Have a place of business in the US
Operate primarily within the US or make a significant contribution to the US economy through payment of taxes or use of American products, materials or labor
Are independently owned and operated and
Are not dominant in their fields on a national basis
Small businesses may be sole proprietorships, partnerships, corporations or any other legal forms. Read more about small business eligibility requirements and small business certification benefits at the California Department of General Services.