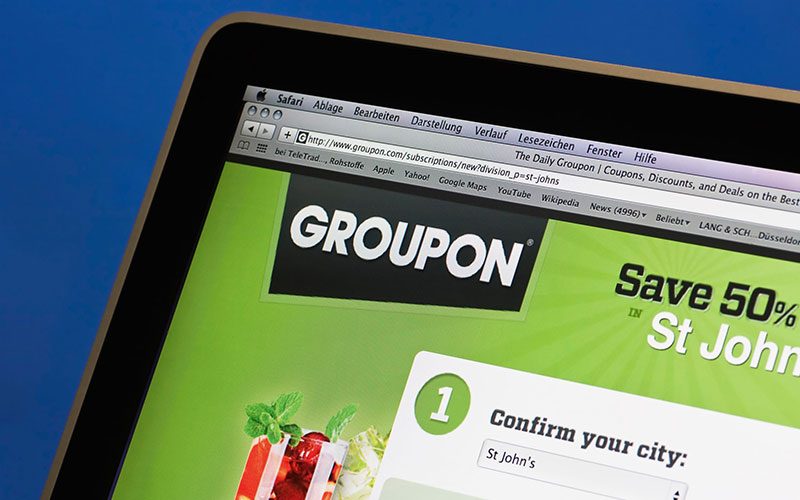 19 Dec

Leveraging Group Sites to Liquidate Merchandise
Leveraging Group Sites to Liquidate Excess Merchandise
The problem of excess merchandise is familiar to every business owner.  The underlying reasons for slowly moving inventory vary greatly.  They range from unexpected economic and fashion changes, to errors in forecasting, to even failed marketing and PR campaigns. The consequences of too much inventory are often expensive.  The unwanted merchandise is occupying precious shelf space, and the capital needed to run the business is tied up in goods that are not moving.
Businesses buying liquidation merchandise lots for resale have an even bigger problem than regular retailers.  They often end up with not just various, but identical items, which are much harder to move.  For example, at the end of a season, a regular retailer may be stuck with a few types of dresses in various colors and sizes.  A business owner with liquidation lots, on the other hand, can wind up with large quantities of the same item in the same color and size.  This scenario is well-known to those who purchase liquidation merchandise in varying size lots, and at times can end up with a large quantity of a single SKU.
A lot of identical items can take months to sell, no matter what channels you use (brick and mortar stores, eBay, or other sites and stores).  If you are stuck with large quantities of identical items, one of the great sales channels to try is group sites (also known as flash sales sites). A fairly new concept (most are only a few years old), group sites are quickly growing in popularity with consumers and retailers alike. Using the power of collective bargaining, group sites enable consumers to get great deals from retailers.  For companies looking to sell their excess goods (especially identical items), they are a great way to attract a large number of customers, and, hopefully, sell their goods in a matter of days.
Advantages of using group sites include the following:
Moving merchandise quickly – each deal is only available for a short period of time, so potentially, you can get rid of your merchandise in a few days.
Attracting new customers – group sites are frequented by customers who may not be familiar with your store, so it can be a great way to introduce them to your merchandise, and possibly turn them into repeat customers.
Easily selling identical items – the nature of group sites allows you to create vouchers for large quantities of identical items, benefiting liquidators, rather than typical retailers with a more varied assortment of goods.
You also have to be prepared to deal with certain drawbacks:
Heavily discounted merchandise – most group sites want you to discount your items at least 50%, and on average, they take about 50% of your profit (it varies from site to site). For example, if you want to sell with Groupon, and your item normally retails for $10, your final revenue will end up being $2.50 (you'll have to list your item at 50% off, or $5, and Groupon will take 50% of that, or $2.50).  However, if your goal is to liquidate goods quickly, it can end up being a great deal for your business.
An unusually large influx of customers can overwhelm your business – if you don't plan ahead correctly, an unexpected large number of customers can stretch your business' capacity, and/or you can run out of product. Most group sites allow you to specify how many items you can deliver, enabling you to forecast how much business you can handle in a short period of time.  However, it's up to you to determine how many customers you can service, which can be tricky if you have never dealt with this problem before.
Some of the most popular group sites include Groupon (www.groupon.com), LivingSocial (www.livingsocial.com), and JANE (jane.com).
Groupon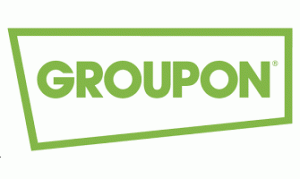 Launched in 2008, it is the most well-known group site for both product retailers and service providers. With over 50 million active subscribers, it can help you reach local domestic, as well as international customers.
Groupon Fees and Terms of Use: Groupon doesn't charge listing fees, but takes 50% of every item sold.  To make the deals attractive to consumers, Groupon usually asks retailers to price products at least 50% lower than their regular retail price.  If you offer the same product on other Internet sites (such as Amazon, eBay, or similar), Groupon expects you to offer it at a lower price point for Groupon customers.
Subscribers are notified about sales through email, or potential customers can simply search for deals on the Groupon website.  Merchants can specify if they want customers to come into the store to get the products, or if they are willing to ship their items to customers.
To start selling your items with Groupon, follow this link: https://www.groupon.com/merchant/goods-choice
LivingSocial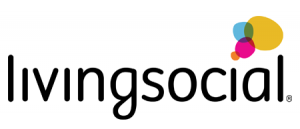 Launched in 2007, LivingSocial has had its share of trials and tribulations over the years, until it was purchased by Groupon in October 2016. For now LivingSocial continues to operate as an independent group site.
LivingSocial Fees and Terms of Use: There are no upfront costs to list your products on LivingSocial.  LivingSocial's marketing team takes care of the promotional work (including taking pictures of your items and creating descriptions).  You are expected to discount your items at least 50%.  The percentage taken by LivingSocial varies from deal to deal.
It is not clear how many active customers LivingSocial currently has, but it boasted about 70 million worldwide subscribers in 2013.
To start selling your items with LivingSocial, follow this link:
JANE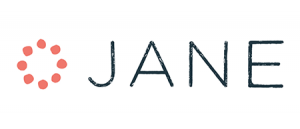 A flash site that features over 200 deals a day, JANE has been around since 2011. It sells discounted products in a variety of categories, ranging from clothing and accessories, to home décor and baby items.
JANE Fees and Terms of Use: The site doesn't require you to pay listing or marketing fees upfront.  As a rule, they expect you to discount your items at least 50%.  However, if your product is unique, and/or very popular, you may be allowed to discount it less, at the discretion of Jane's sales team.  You are expected to submit a sample of your product before becoming one of JANE's sellers.  For most products, JANE wants you to have a minimum of 100 items available for sale.  Unlike Groupon, JANE expects you to ship your items directly to customers, with no pick up option available from your retail location.  For the services, JANE takes about 25% from the sale of each item.
According to the JANE site, they get over 1,000,000 unique hits every month.
To start selling with JANE, follow this link: https://jane.com/sell
In addition to the sites listed above, there is a number of other, more specialized online group outlets that cater to sellers of specific products. Group sites may not work for everyone's business, but it is one of the channels available to you when you are ready to deeply discount your items, in order to move them off the shelves quickly.