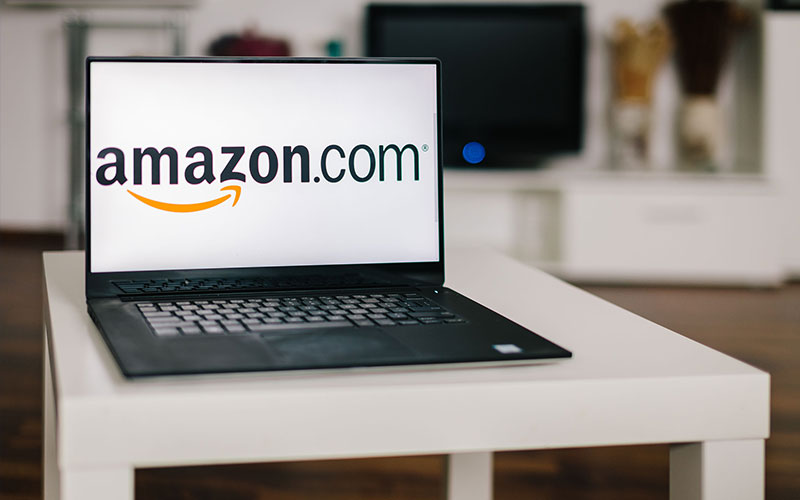 10 Jan

How to Transition from Amazon to Ecommerce
How to Transition from Amazon to Ecommerce: Building Your Own Brand
Already dipped your toes into the ecommerce world selling on Amazon, but want to take the next natural step? Starting your own online shop gives you full control over branding, marketing and sales while giving you unlimited access to useful data about your customers.
As an accomplished Amazon seller you have more tools in your online toolbox then you realize. Amazon has put you in good stead to tackle the world of ecommerce by yourself. Here is how to leverage your existing Amazon store when building out a store of your own.
Why Make the Switch to Ecommerce?
First things first, why should you make the switch from Amazon to your own online store?
There are so many benefits to opening your own online store. For one thing, it will grow your business beyond the realms of Amazon. Let's face it, Amazon is great to sell products, but it's hard to grow and expand your own brand using a platform like this. The whole operation is geared towards promoting the Amazon brand, rather than that of the seller.
Personal branding – as a seller on Amazon, all of your original branding is lost behind the Amazon brand. Opening your own website gives you full control over your brand to distinguish your company from other ecommerce stores
Analytics – having your own ecommerce store means you can gain an insight into your customers' behavior on your website and use this information to help make improvements
Great UX (user experience) – you are in full control of your customers UX on your own website. If a page isn't right for your customers, you can change it to increase conversion rates and make more sales
Take a look at these tips for selling online to help you on your ecommerce journey
Leverage Your Amazon Experience
Because you already have experienced selling online, you can utilize this knowledge and expertise for your own online store. Use what you have learned to create a successful business model for your company.
Analyze your existing sales from Amazon – is there anything that sells really well? What do customers buy alongside your product? Think of ways to use this information to better your online store
Consider selling additional products that customers frequently buy alongside your current range. Be mindful that this information is valuable for both your Amazon and ecommerce stores
Design Your Online Store
Creating the perfect online store doesn't automatically mean sales, but it helps. You need to design a user-friendly website so your customers can navigate it easily. There are many different options to design your site.
For a seamless transition to your own site you can use hosted platforms to open your online store. They tend to manage lots of features for you. They handle the checkout process and many different aspects involved in the running of any ecommerce website and so are handy for first-time entrepreneurs
Use tools to build your store and help it function effectively. There are lots of valuable tools to use for your online store like Google Analytics, Mailchimp and Trello
Establish Your Brand
Build upon your existing brand, or create a whole new one, depending on the size of your business. This is the perfect opportunity to work out any kinks in your brand and set your company apart from all the others. Making the transition from being a faceless Amazon seller to having your own personalized brand is an essential part of growing your business.
Your brand is what sets you apart from the competition, so it's essential to brainstorm ideas for names and visual themes. Your brand is the most valuable asset of your business, so take pride in it. Here is how to build your brand easily
Tidy up the frayed edges of your branding that haven't already been fixed. Use this as a foundation on which to build your store
If you haven't already, create a logo for your brand – there are lots of free tools out there to help create your logo
Market Your Store
Just like with Amazon, you will need to adopt an SEO strategy to optimize your online store and boost rankings on search engines. Though Amazon boosts the visibility of its products, you still have fierce competition on your hands. Just as you have tackled your competition, you need to bring this sales knowledge into your own ecommerce store to boost sales effectively.
Use what makes you different – repurposing liquidated stock recycles these otherwise useless products. Make this a part of your branding to set you apart from other companies
Use different product descriptions and photos than the ones you have on Amazon, otherwise search engines will recognize this as duplicated content and penalize you accordingly
Make sure you have good reviews on your Amazon store – you could display this on your own ecommerce site to promote trustworthiness
Transitioning from Amazon to having your own ecommerce store is the next natural step to grow your business and your brand. They are not that different from each other so you can absolutely use the experience you have gained from selling on Amazon to sell on your own platform. Though there are some significant differences, using a multichannel approach will put your sales through the roof.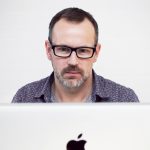 Patrick Foster, ecommerce entrepreneur, coach & writer.
I'm currently writing on EcommerceTips.org where I share engaging ecommerce content for entrepreneurs and business owners. You can follow me on Twitter here, or add me on LinkedIn.