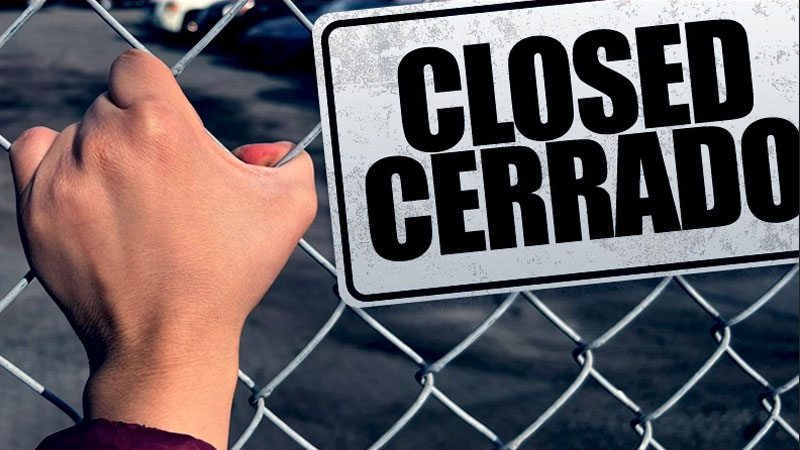 A permanent closure of a Swap Meet in Los Angeles.
A Reseller's Survival Guide
Are you a reseller worried about what to do if your main source of income, like a swap meet stand, closes down? Remember, even big corporations face difficult times, and it's normal when running a business. However, we don't want to make you feel more scared about starting your own business and if you're already in business, we want you to always think about the "what ifs." So, don't stress, we've got some tips to help you prepare for the worst and keep your reselling business thriving. Let's get our pen and paper - or should we say, iPad!
Mix it up! Don't put all your eggs in one basket
Here at Via Trading, we say that to our customers almost on a daily basis. Why? Because we want to see you growing and expanding your business, but also, we want you to be ahead of the game. Especially if your business is growing and the potential standards are getting higher. Here are some examples: branching out to online sales, pop-up shops, or even opening your own store.
Let's go social!
Build up a strong online presence. With the rise of e-commerce, having a strong online presence is essential for resellers. This includes creating a website, setting up social media accounts, and listing your products on online marketplaces such as Amazon or eBay. Also if your customers are not tech friendly you can always text them or hand them a business card with your contact info. At the same time, this will help you network and build relationships with other resellers. This can be a great way to learn about new sources of products, as well as new sales opportunities.
You move, so do your customers!
If you're new, your main goal will be to have a customer base. But, even if you already have one, remember there are two types of customers: those who happen to stop by your store only one time and those loyal customers who have been there since day one. Building a loyal customer base can be a great way to ensure a steady stream of income. This can be done by offering excellent customer service, providing discounts or special promotions, and reaching out to new customers through social media or email marketing.
Never stop learning
As a reseller, it's important to constantly be learning new skills and staying up-to-date with the latest trends in the industry. This could include learning how to properly photograph and list your products online, or learning how to use social media to drive sales.
"My plan A did not work, but hey I still have B and C"
Have a plan B and C. Having a backup plan in case your main source of income is no longer available is important. This could include finding new sources of products, or even switching to a different business model entirely.
As a reseller, it's important to be prepared for any eventuality and to always be thinking ahead. By diversifying your income streams, building a strong online presence, networking with other resellers, building a loyal customer base, learning new skills, and having a backup plan, you'll be better equipped to handle any challenges that come your way. So, keep your head up and keep on reselling!
If you're already in business and are looking for products, click here. If you don't have a business yet and you're thinking about starting one, click here to see the opportunities available to you.
Happy Selling!
RELATED CONTENT