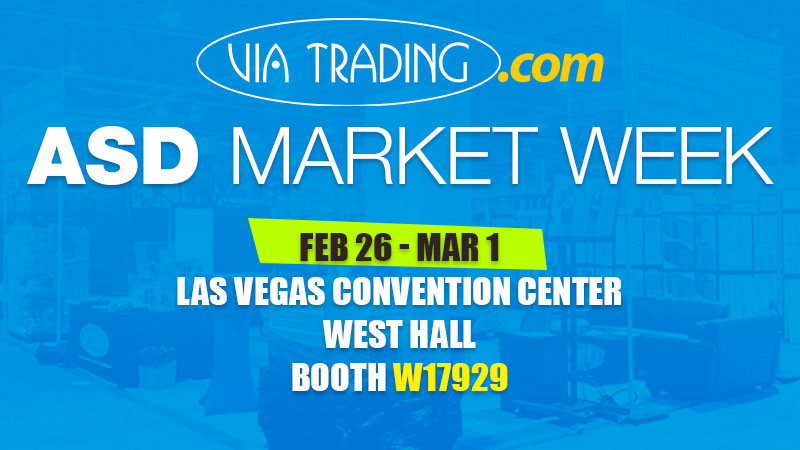 Join us for 4 days of business opportunities and networking in Sin City!
Maximize Your Network and Grow Your Business at the ASD Trade Show. Looking to expand your customer base and network with others in your industry? Starting out can be tough, but don't let that discourage you. We have the perfect solution for you – the ASD Trade Show.
The Affordable Shopping Destination (ASD)
Trade Show is a B2B event that takes place twice a year in Las Vegas. This event has helped us expose our brand and grow our customer base. With over 1,800 vendors and 19 different merchandise categories, it's an excellent opportunity to find new suppliers and stay up-to-date on the latest trends.
What to Expect?
Whether you're a business owner looking for fresh inventory or a new customer base, this event has something for everyone. With an estimated 30,000 attendees, 98% of whom have the capacity to purchase, you'll have the chance to expose your brand to a vast audience.
Not only that, if you're a buyer and looking for different suppliers, this is the place to be. Just because we're suppliers doesn't mean we don't want you to profit. As we often say, don't put all your eggs in one basket and that goes for suppliers as well.
Where's it you ask?
Great question, Las Vegas Convention Center. So not only will you gain access to all these suppliers but you get to spend a few days in Sin City. This is one of those rare opportunities where what happens in Vegas, doesn't stay in Vegas.
Best of all though, we'll be there, so if you do attend, make sure to visit us. Our booth is #W1729 (Via Trading Corp) and we'll be there Sunday February 26th until Wednesday March 1st, basically the entire time.
So if you're already in business or looking to start, come by, say hi, put a face or 2 to a name, learn more about what we do and take advantage of this excellent opportunity.
If you're already in business and are looking for products, click here. If you don't have a business yet and you're thinking about starting one, click here to see the opportunities available to you.
Happy Selling!
RELATED CONTENT