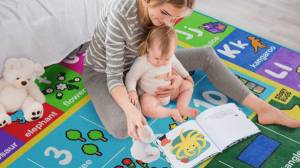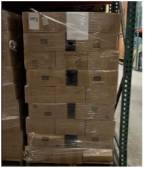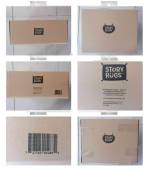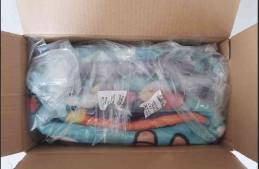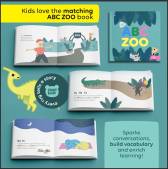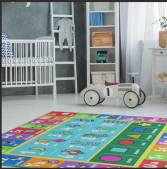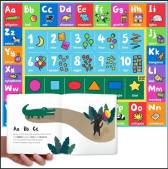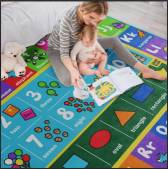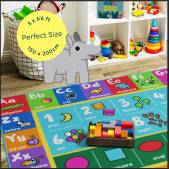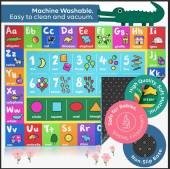 New Overstock Manifested Kids Story Rugs
Manifested
Load
New Overstock
Make An Offer
Some Lots On Sale
HIGI-LN-RUGS
New Overstock Manifested Kids Story Rugs
New Overstock
Manifested
Sold at $/unit
Story Rug in 59 x 78.5 inch
Area rug made of 270gsm Flannel Fabric
Included 1 story book & 1 iron pad per box
Anti-slip dot backing
Perfect size! : 5 X 6'6 ft (150 x 200cm)
Machine Washable – Easy to clean and vacuum
Kids love the matching ABZ ZOO book
Sparks conversations, build vocabulary and enrich learning!
PRODUCT INFORMATION:
Each Kit of Story Rug was packed into a plastic bag, and put directly into a brown box
All goods were palletized, all pallets were wrapped with transparent film for protection.
Approx. 660lbs/pallet
One kit of Story Rug was packed into one individual brown box
Brown box dimension: 42 x 33 x 18.5 cm
G.W. of one box: 3.59 KGs
NO ASIN OR UPC
Pallet information are estimates and are subject to change
Estimated pallets for this load: 16 pallets/lot *Please note Vendor requests up to 2 business days to prepare the load for shipment after paid in full.
Asking $5/unit
Reasonable offers for less may be considered.
Great product for Wholesalers, Retailers, Flea Markets, Online Sellers & more!
Goods never exposed for sale in a retail environment but may no longer be in original factory master case.
You are purchasing Liquidated Merchandise - All Sales are Final, AS-IS, with no Guarantees, Warranties, Exchanges or Refunds.
Customer Satisfaction & Success is our Goal. We commit to try to set the most accurate expectations we can & resolve any issues in a quick and fair manner.
Copyright © 2023 Via Trading