Liquidation of NeemAura Naturals Citronella Sticks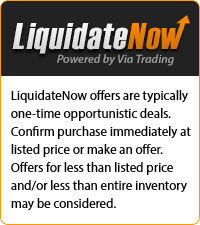 FOB: WI
This is a liquidation of NeemAura Naturals Citronella Sticks with Neem Bark and Lemongrass. These make for a great mosquito repellent and is 3x stronger than Citronella candles.
The total quantity of units being liquidated is 318,616 and would require a 40' and 20' container.
The goods are new overstock. Some of the packaging may show signs of warehouse damage.
This product is for export only and can not be resold back in to the USA.
Minimum Order: 116,640 units (one 20' Container), $13,996.80/load
233,280 units will fit in one 40' Ocean Container
Multiple Loads are available
Please view manifest to see complete details.