Monthly Events

Live Auctions
THE 1ST & 3RD THURSDAY OF EVERY MONTH
1ST & 3RD THURSDAY OF EVERY MONTH
Next Live Auction
* Due to the current circumstances and from an abundance of caution our bimonthly on-site live AUCTION events are suspended until further notice. *
Time: 11:00 am
Location: 2520-2540 Industry Way, Lynwood CA 90262
Register
Check out our live wholesale auctions. All bidding on wholesale lots starts at $1 only! Huge variety of wholesale products always available. Our wholesale auctions feature over 250 wholesale lots in dozens of product categories and an opportunity to score unbeatable deals on liquidation merchandise. Bids start as low as $1!
*Please note pallets can be picked up until Friday 6pm of the same week.
See Upcoming Auction Highlights

Monthly Raffle
THE 4TH THURSDAY OF EVERY MONTH
EVERY 4TH THURSDAY AT 4:00 PM!
Next Monthly Raffle
Time: 4:00 pm
Location: 2520 Industry Way, Lynwood CA 90262
Via Trading hosts a monthly raffle with great prizes including televisions, sporting equipment, electronics and free merchandise! Customers who purchase merchandise between our monthly raffle and the 4th Thursday of the following month are entered to win from a variety of prizes including free merchandise, flat screen TVs and more! You must be present to win on the day of each draw to redeem your prize.
Via Trading holds monthly raffles at our warehouse every 4th Thursday of every month at 4:00 pm! Entering into the raffle is easy! Every purchase you make with us during the month is automatically entered into the raffle. At 4:00 pm on the 4th Thursday of every month, 4-6 winners are drawn and win a variety of prizes! Prizes include free merchandise, flat screen TVs, bicycles, digital cameras and more! You must be present to win and redeem your prize! New merchandise is brought out to the warehouse floor immediately following the raffle. Customers are automatically entered into our raffle through our invoicing system. The more invoices you put into the system during the month, the higher your chances of winning! (Limit 1 invoice per customer, per day).
Since February 2006, Via Trading has been exhibiting at several trade shows each year. We have regularly attended the ASD/AMD Variety Merchandise Shows, the Off Price Apparel Shows, the eBay Live Shows, and most recently, the Long Beach Liquidation Expo. At the moment we are regularly attending the ASD/AMD Variety Merchandise Show in Las Vegas, NV.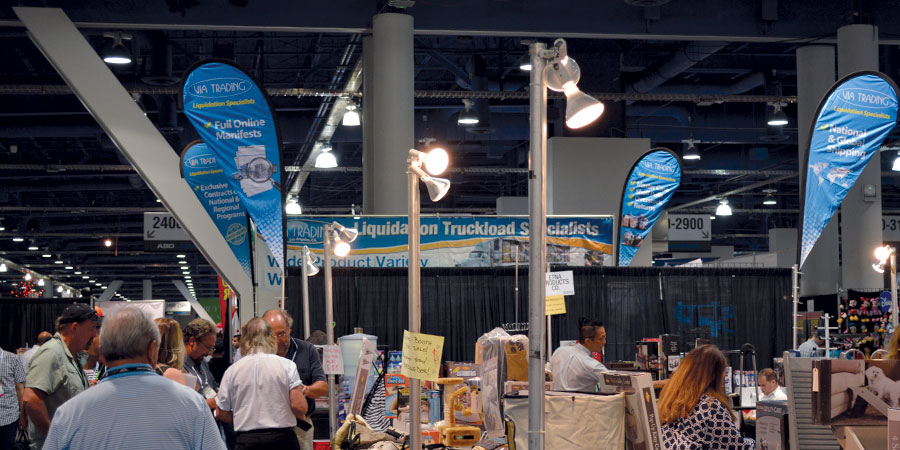 ASD Trade Show
Date: March 22nd – 25th, 2020
Hours: 9am – 6pm
Location: Las Vegas Convention Center
Booth #: SU2302
* The ASD trade show has been officially canceled.*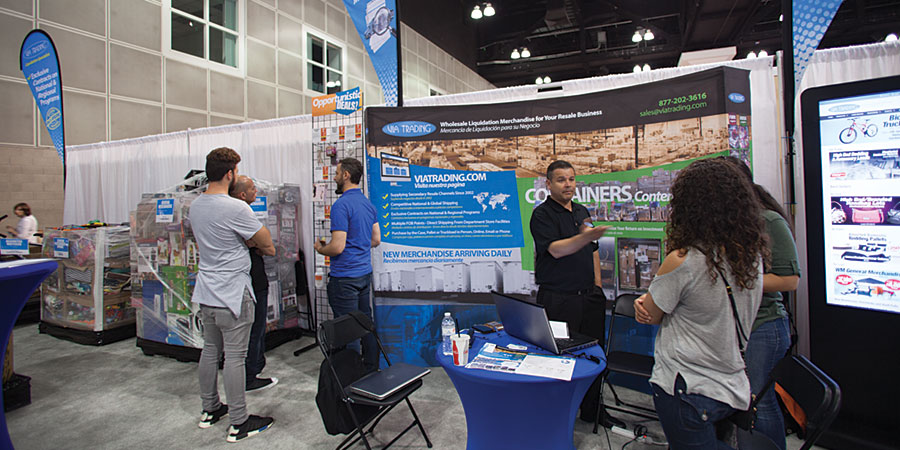 LA MRKT Trade Show
Date: February 28 – March 2, 2016
Location: Los Angeles Convention Center
Area: South Hall, Upper Level
Booth #: SU2509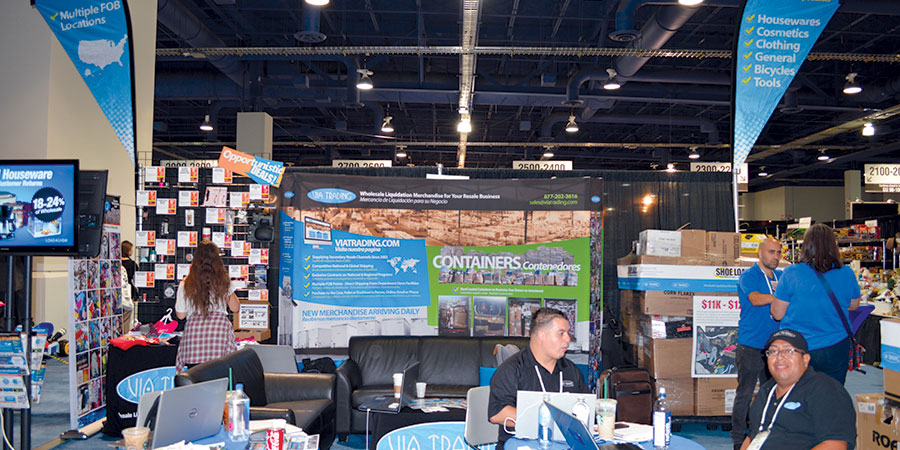 Asia America Trade Show
Date: August 21 – 23, 2016
Location: Miami Beach Convention Center
Area: Hall C
Booth #: TBA