Via Trading Success Stories
This section features articles based on interviews with Via Trading customers who have had success selling liquidated products in different resale channels. One of the best ways to learn about building a business is from others who have done it successfully. Our customers in many cases have years of experience behind them and a wealth of knowledge to share with others.
We would love to hear from you!! If you have your own business in one of the following resale channels, you may opt to be featured on our website! Store retailers, flea market vendors, yard sellers, online vendors, brokers, wholesalers, auctioneers, exporters -- all are welcome!
Share information and knowledge to help others start and grow their enterprises, and use the opportunity to drive traffic to your business! Featured customers will receive a link to their website if applicable, or information about the location of their brick & mortar store or other contact information. If you would like to join our effort in helping entrepreneurs start and grow their businesses, send us an email to be featured as a Via Success Story at feedback@viatrading.com!
A Community's Needs Met Leads to Increased Profits: A Retail Success Story
One of the key factors that contributes to the success of a new business venture is the ability to identify an opportunity and fill an untapped niche. Glen Rundell of Specialz Outlet in North Carolina embraced this idea, and here is his story.
Until about a year ago, Rundell had spent several years in the real estate industry, dabbling in both the sale and construction of residential and commercial property. As the economy and housing markets continued to decline, he began looking for other opportunities in late 2010. A life-long entrepreneur, Rundell wanted to provide a product or service at a great value when people were most concerned about how they spent their hard-earned dollars.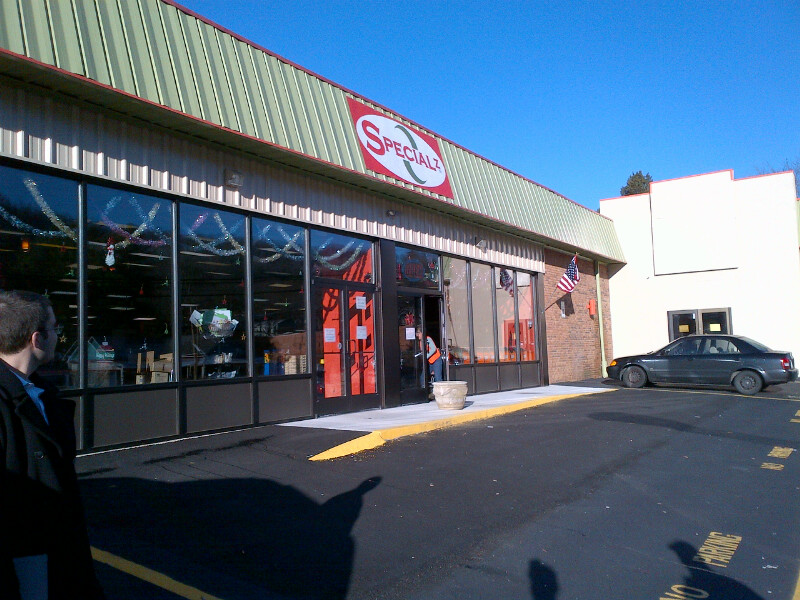 Market research showed that there was a lack of competition for dollar and discount stores in the area and so the idea of opening one was born. With that Rundell envisioned a customer-centric company flexible to its customers' needs. He started to attend trade shows to explore his idea further, met Via Trading at the ASD show in Las Vegas in August of 2011 and placed his first order very shortly thereafter. "We put the idea and the business plan for this together in about six months," he says. "We secured a 20,000 sq. ft. storefront and opened our doors 30 days later."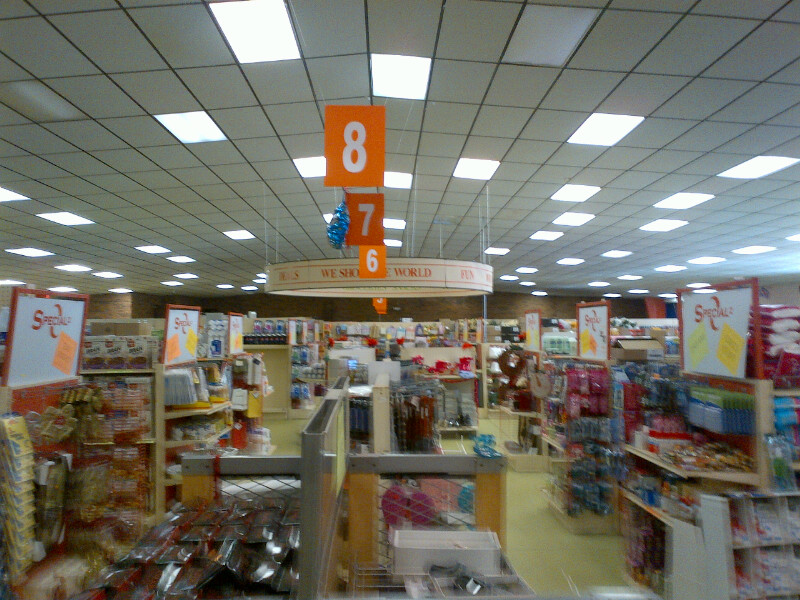 In an effort to create a different atmosphere and purchasing experience, Specialz Outlet was determined to leverage the power of merchandising. "We looked at what other people were doing and decided to do the complete opposite," explains Rundell. "The dollar stores I visited were dark, with stuff all over the aisles. We put together a bright, open retail space. Our employees love to come to work and having fun is a requirement. It makes it a completely different experience and our success so far has shown we made the right move," he explains.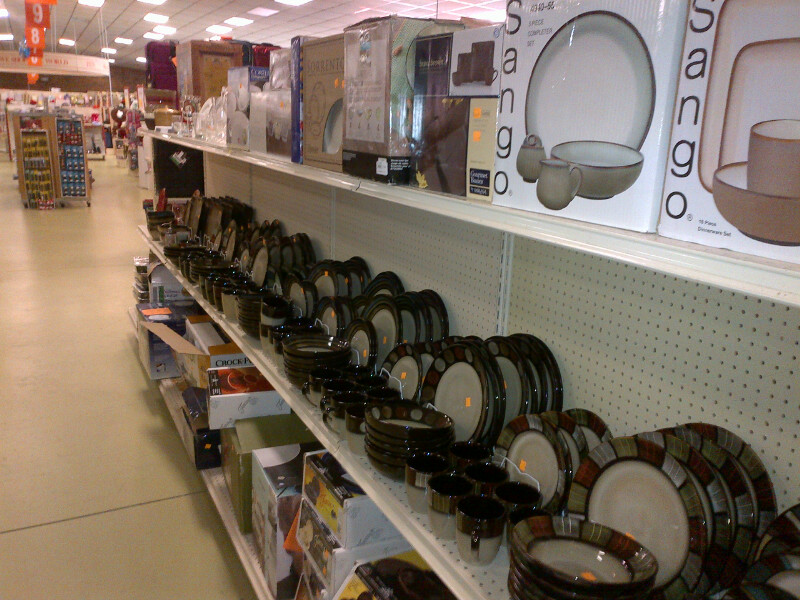 Very well organized with merchandise displayed attractively in neat rows, the store is segmented into 4 sections allowing customers to find exactly what they're looking for as easily as possible. "We have our Sollar Store division where people can get dollar items, a Clearance Center in the back where we offer higher priced items for a really great value (like a Keurig coffee maker that originally retails for $129 but costs only $39 in our store), an Outlet & New Arrivals section where we offer a selection of overstock items for a great deal, and our wholesale pallets section where we offer wholesale lots to other small businesses. We also sell online (eBay and Amazon)," he explains. There's something for everyone and for every budget, and as the store's slogan describes, "We even have items which you forgot that you needed."
While the initial few months of the store's existence have been promising, Rundell doesn't sit back and let it run its course; he is consistently looking to improve and to cover his bases. "Retail is a spike and valley kind of business that typically flat lines in January and February. I wanted to do something to help boost sales in the slow months," he says. To meet this goal, he launched the store's wholesale, catering primarily to the flea market vendors of the area. "There's a big flea market just a few miles away from our store. I took my family there one weekend and talked to the people, asked them where they got their goods, how far they had to get them shipped. It turns out no one is supplying them locally - they're all bringing their stuff in from far away." He identified the need for a local wholesaler, and started to fill it.
"It's really about talking to people," he says. "Find out what people need and cater to it." This is a practice Glen and his sales team employ in the store daily. "We saw a 25% increase in our sales when we started talking to our customers," he says. Shoppers had expressed concerns with not being sure of the condition of the items they were buying. In response, Specialz Outlet set up a small testing station in the store to let customers plug in appliances and test out electronics before they buy. Specialz Outlet display most of their damaged-box merchandise on the shelf without the boxes, and have seen a very favorable response from their customers. "People are more afraid of damaged packaging than a damaged item. If someone thinks they can fix something, they'll buy it." Rundell encourages people to open, test or unfold items to make sure they can live with the defect it has rather than find out when they get home.
To this end, the store instated a return policy. "All other companies I've seen that do this have a no return, as-is policy. We offer a 10 day no questions asked policy against store credit, and people are a lot more comfortable making the initial purchase and coming back."
If you're ever in the Asheville area, be sure to stop in and check them out. "I'm happy to talk to people if anyone needs a hand getting started," offers Rundell.
And if you're not looking to get started but just looking for fantastic deals on things you use every day from a company that listens to its customers, don't miss it!
Specialz Outlet is currently still developing their website, but check it out at http://www.specialzoutlet.com
Like them on Facebook and find out what deals are currently going on!
Visit the store at 310 Weaverville Hwy, Asheville NC
Brokering Wholesale Merchandise
Shawna and Alan Roehl of Midwestern Wholesaler



What is your primary business?
We are primarily online sellers of wholesale quantities of general merchandise.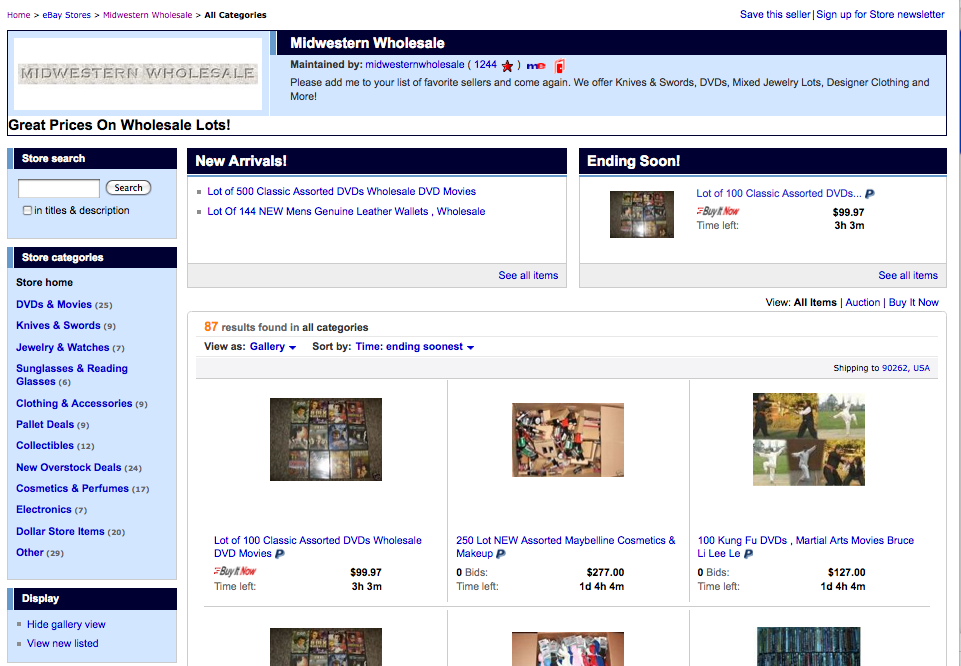 How long have you been in this business?
Our business started in 1993, however, originally we were sellers of wholesale travel packages. After September 2001, our business transitioned from wholesale travel to wholesale general merchandise.

How many suppliers do you use to source merchandise?
We have several sources for merchandise, although we mainly use about 3-4 suppliers.
How long have you been working with Via Trading?
We have been working with Via for over 4 years now.

When looking for a supplier, what are some of the main things you look for?
We look for reliability, reputation, fast shipping, good prices and good service in the event of a problem.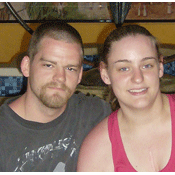 How do you decide on your markup for the items you broker?
We generally keep the lowest mark-up possible and try to give our customers the best deal we can. We make very modest profits on each sale and reply on a large volume of sales for acceptable profits. We believe in the fast nickle over the slow dime and make money over the long-term through continued customer relationships.
What are some of the criteria you use to select wholesale lots to list on your site(s)?
We search competitors' similar products to see how much we can sell a product for. If we can find the product cheaper than the average selling price, we will market the product. We also try to determine if the product is likely to get customer complaints or not. We try to carry items that will result in good customer reviews and repeat orders.
How many resale channels do you use in your business? (ie: do you only sell off of your own website or do you list products on eBay, Craigslist, Amazon and other such sites?)
We use several channels. Unfortunately our main website is down for maintenance at the moment. We are revamping the main website and hope to have it back up soon. In the meantime, we list on several online auction and sales websites such as eBay, Craigslist, Overstock and several others. We also sell at a local flea market occasionally.
How do you advertise your products/business?
We get a lot of word of mouth advertising. But otherwise we simply advertise through online auctions and free classified ads.
What are some of the items that sell best for you?
Our DVD lots have always been our best sellers. However, our product lines often change and we sell a large variety of products. We also sell a lot of swords, knives and cosmetics.
What kind of customer base do you cater to?
We sell generally to businesses of all sizes. We have a lot of small retail store customers and some large business customers.
What problems, if any, have you run into in your brokering business?
In 2005 we did have a supplier steal $13,000. We sent money to them by wire transfer, and they never delivered product. In 2001 we were forced to switch our business from wholesale travel to wholesale general merchandise due to the declining travel industry at the time resulting from the events of September 11th.
How do you typically deal with those problems?
We no longer send wire transfers except to a few trusted suppliers.
Have you ever visited suppliers in person and if so, were you able to get any valuable information from the experience?
We have visited some suppliers in person. This can often lead to some knowledge about how a supplier runs their business.
What is the most valuable lesson you've learned over the years about running such a business?
We have learned that there are several pros and cons to running your own business. While it does allow for some personal freedom, it also requires a certain discipline.
Do you have any tips for others just getting started in the brokering business?
Do your research and make a good business plan as a first step. This will serve as a road map. Always be open to advice and always be willing to adapt and change to the market environment.
What is your website URL?
Our website for wholesale merchandise is http://www.midwesternwholesaler.com.
Brick and Mortar Discount Store Success
Bernard McClay of Kokoro Shopping, Inc.
Bernard McClay, a long-time customer of Via Trading, recently gave us some insight into what it's like to run a brick & mortar discount store with a specific focus on hardgoods: tools, home & garden, industrial products, etc.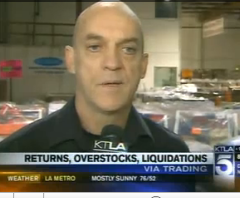 Mr. McClay runs a warehouse outlet in Rancho Cucamonga, and has grown his business considerably over the last few years. "I started selling pallets of merchandise at yard sales and quickly realized there was an opportunity to do something bigger and increase my sales. In less than two years we've grown from purchasing single pallets at a time, to buying whole truckloads of tools in one go."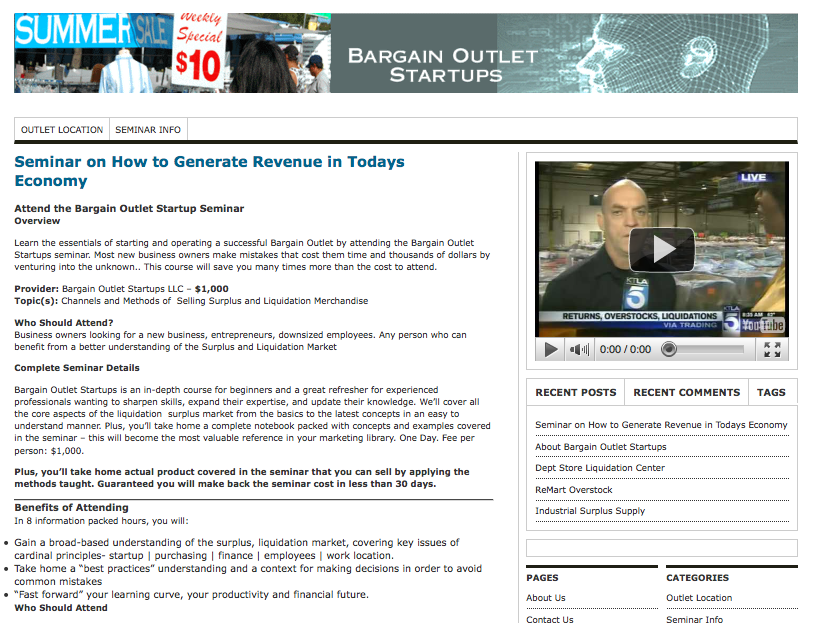 McClay focuses on reselling customer returns, liquidations and some overstock items. "I decided to get into selling hardgoods when I realized the kind of demand there was for these types of items, and that the profit margin potential was there. I surveyed and tested several categories but I found that- especially when you plan to test the items - it's best to sell things you know something about." He added that it does take a certain level of skill and service to resell certain types of items and differentiate yourself from the competition.


McClay's primary business is his warehouse outlet, which supplements with online sales. "I list items on eBay and Craigslist, and I often use other channels to move merchandise like consigning the products to other businesses, selling them at auction, wholesaling them or even bartering them. "We've even traded merchandise for food!" he stated.

Aside from the aforementioned secondary resale channels that McClay uses to move his merchandise, he has launched three websites that he uses both to drive traffic to his primary business (the warehouse outlet), and where he resells different types of products and services.

www.industrialsurplussupply.com is a retail website for industrial supplies including industrial equipment, power tools, cleaning & janitorial supplies, furniture, hand tools, vehicle maintenance, etc.

www.hollywoodbluejeans.com provides an avenue for McClay to liquidate branded clothing at significantly discounted prices. You'll find great deals on Levis, Dockers, Dickies and other famous denim brands there.

www.bargainoutletstartups.com provides information and seminars on how to sell merchandise using various resale outlets (online, flea markets, etc).

"I take a well-rounded approach to the business. My brick & mortar store allows me to resell the returns and salvage items I buy, while my online sales allow me to make a little more off of higher ticket and newer items. I complement all of this by selling services and knowledge, and teaching people how to make this business work for them. There is a learning curve involved and I've been through it, so I teach others how to get there too."

When asked how much of a return on investment he typically expects to make on any given load that he purchases, Mr. McClay replies "Realistically? 20% net. We research every product in the load and try to sell most of the items for 40% to 50% of its retail value. That allows us to remain competitive but does cut into our profits a little bit. The point of this is to offer merchandise for a lot cheaper than what people can get it for in the store, so it makes sense."


Over the years, Mr. McClay has honed in on the types of products that suit his business model and that do well for him. He now typically purchases truckloads at a time, though occasionally he sources individual pallets if he has customers with specific needs he needs to fill. He works with 3 different suppliers, depending on the product they are offering and what he might be looking for at any given time. These days, over 90% of his purchases are made at Via Trading.

"One thing people should look out for in this business is to find reliable suppliers. This is a dog-eat-dog industry and it's important to look at a supplier's reputation and the customer support they can offer you. Since it's not a clean-cut "buy it, it's brand new, resell it for a great profit" kind of business, customer support is paramount- you need to know that your supplier is there if there's a problem with your load."

Other aspects Mr. McClay stressed as important things to look for in a supplier were locality (if you can visit the supplier in person and inspect the goods, more power to you), consistency of product (you want to make sure you can build a loyal customer base for a type of product that will be available consistently), and quantity/qualify of supply (that the goods be of good quality and plentiful). "The success of your business largely depends on the product you get - how consistently you get it - what quality of product you get. Don't be afraid to interview your suppliers and find those that fit your standards."

As an entrepreneur, Mr. McClay recommends to all who are considering entering into business for themselves reselling merchandise to "learn from others and know all your options before you leap." It's much harder to get back on your feet after making poor critical decisions, and much easier to plan things out correctly from the start. "Consider attending one of our start-up seminars - they give you a lot of valuable information and help you make some more educated decisions from the get-go."

From Store Retail to Online Retail Success
Brent Dill of GreatBuy.com

In an increasingly global marketplace, online sales have long become the way to go for many retailers.
Brent Dill of GreatBuy.com has been in the merchandise resale business since 1984. Before the days of the Internet, he had launched his business with the now old-school model of mail order catalog sales and quickly expanded to a retail storefront once his sales grew fruitful enough.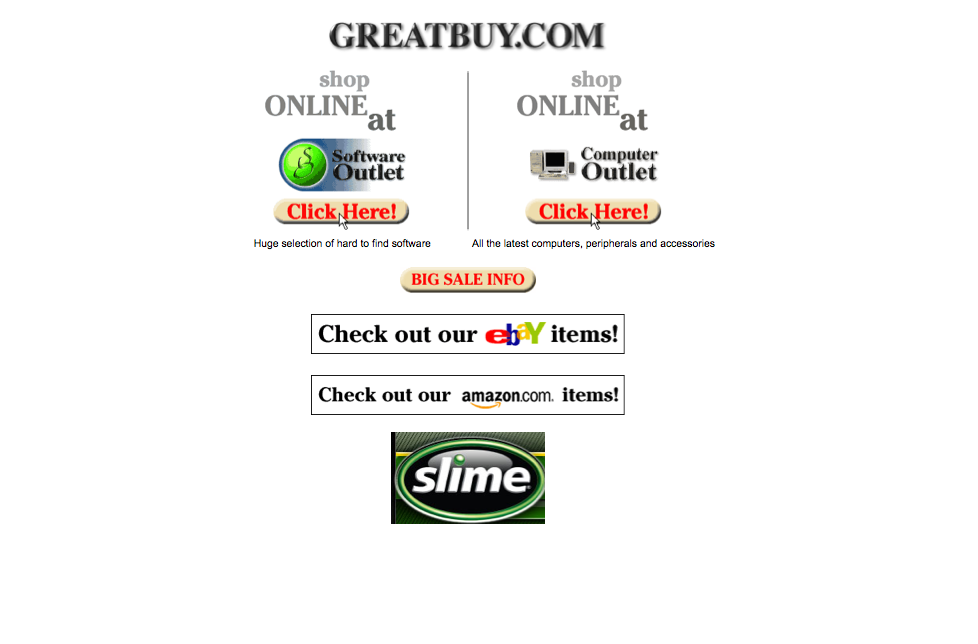 Several years into his retail store business, Dill was met with a new challenge: acquiring new customers and growing his business. Mail order catalogs were slowly going out of style and, being set up in a small town, his retail store did not have the foot traffic necessary to bring him the profits he desired.
"Our retail store did okay, but due to the small population here, it made sense for us to look for ways to expand our reach," Dill explains. GreatBuy.com began selling online in conjunction with their retail store and eventually moved fully to online sales where they currently do all of their business.
"We sell primarily through 3rd party websites – namely eBay and Amazon.com. This allows us to move our product without spending money on advertising, since these websites do their own publicity," says Dill. Indeed, launching a website can be a daunting task and getting it to rank high in internet searches without the proper optimization can require a business owner to spend a hefty sum on pay per click and banner advertising to get the word out.
Utilizing 3rd party websites allows sellers to get a lot of exposure for their products spending money only on the listing and selling fees, and simultaneously benefiting from the credibility and loyal customer base that these 3rd parties have. "Selling on eBay and Amazon eliminates the need for you to prove to customers that you're a legitimate business," says Dill. "Since they have such a large customer base and buyer protection plans in place, there is a lot less hesitation on the part of the buyer to bid on or buy your items." This presents a great opportunity for new sellers especially, who do not yet have the credibility in place to launch a full-fledged website of their own.
GreatBuy.com currently sources their products from 10 to 15 different wholesale suppliers. Dill explains that he prefers to work with multiple suppliers rather than just one or two. "Since the liquidation industry is so fickle in terms of what products are available at any given time, you need to make sure you have enough sources. If one vendor is sold out of something you need, you'd better have another place to go get it or your sales will suffer."
That said, it's important to not work with just anyone. The liquidation business is rampant with brokers brokering other brokers' merchandise and with companies just out to make a dollar without consideration for the customer's real needs. "I always look for price, selection, quality and service when trying to determine what supplier to work with," expresses Dill. "It's important to feel that a supplier wants your business and wants you to succeed. That's smart thinking and we prefer smart suppliers who like us, are in it for the long haul." It's easy to make a one-shot deal in this industry, but it does not often contribute to a long and successful business.
GreatBuy.com has been working with Via Trading for the last 6 years, purchasing a variety of merchandise including electronics, general merchandise and tools. "Electronics have become our best niche," says Dill. "Customers can't resist a great deal on an electronic item that they would pay top dollar for at regular retail."
When asked about how he differentiates himself from his vast online competition, Dill replies that "it's all about the price. We try to be lower than other sellers for the same item. The cheapest price always sells." This might translate into a lower profit margin on any single item, but it allows the company to sell more volume, which is ultimately more profitable than selling fewer items at a higher price per piece. "We try to provide the best price and the best service so that customers come back, purchase again and send their friends."
Just like the success of their business is built on volume sales at a lower profit margin, their purchasing process is very similar. "We typically buy loads at a time instead of individual pallets. It works out cheaper overall, though we do occasionally come across a single pallet that is too good to pass up in which case we'll pick that up as well."
Purchasing full loads at a time however, can be difficult to manage. While you can purchase loads by category, often times there will be items inside the loads that simply don't fit a niche market or the exact categories a seller deals with. Furthermore, storage spaces can quickly become filled with items that are unsellable, missing parts or too inexpensive to sell online. While some Internet sellers shy away from buying full loads for this exact reason (they don't wan to be "stuck" with a surplus of product), Brent Dill uses a different tactic. "I pull out the items that fit my market, and anything that doesn't fit my niche or isn't going to get me a good ROI, I resell at Via Trading on consignment."
Wholesalers like Via Trading make liquidation services available to their customers and other sellers to move slow-moving or unwanted inventory. Instead of sitting on problem merchandise indefinitely, wholesaling it through the original vendor or through an auction or liquidation service is an easy way to free up space and capital for the next load that comes in.
Over the years as their business has grown, GreatBuy.com has found that the biggest challenge they face on a regular basis is sourcing products that will sell at the right price. There is a consistent need to shop around and look for the best deals in order to remain competitive and true to their business model.
"I've found that aside from great pricing on my merchandise, the one thing that pays off exponentially is treating customers and staff very well. If people feel valued, appreciated and respected, they work more efficiently and buy more loyally-- which translates into a better bottom line for the company."
Brent Dill is currently selling on Amazon and eBay.
Visit his website at http://www.greatbuy.com for great deals on electronics, tools and more.
All payment methods accepted. In-person pickup available from the Central Coast of California.
Combining eBay with Online e-Commerce Sales
Jacek Maksymiuk of Bank of Style and Marta Maksymiuk of Cosmetic Garden
Jacek Maksymiuk of Bank of Style started selling cosmetics online as a hobby when he was 15 years old and turned it into a veritable profit-generating business. At the time, he was looking for a way to make a little extra spending money and fell in love with the products he sold - clean, great smelling beauty products that were as attractive to his customers as they were to him. Years later, he and his wife have established two online businesses selling beauty products primarily to customers Central and Eastern Europe.
"We have two businesses selling beauty products - Bank of Style and Marta Maksymiuk-CosmeticGarden.com. We focus solely on online sales and focus our efforts on exporting the products to Europe where many of our Central Europe customers take advantage of the strong Euro to US Dollar exchange rates."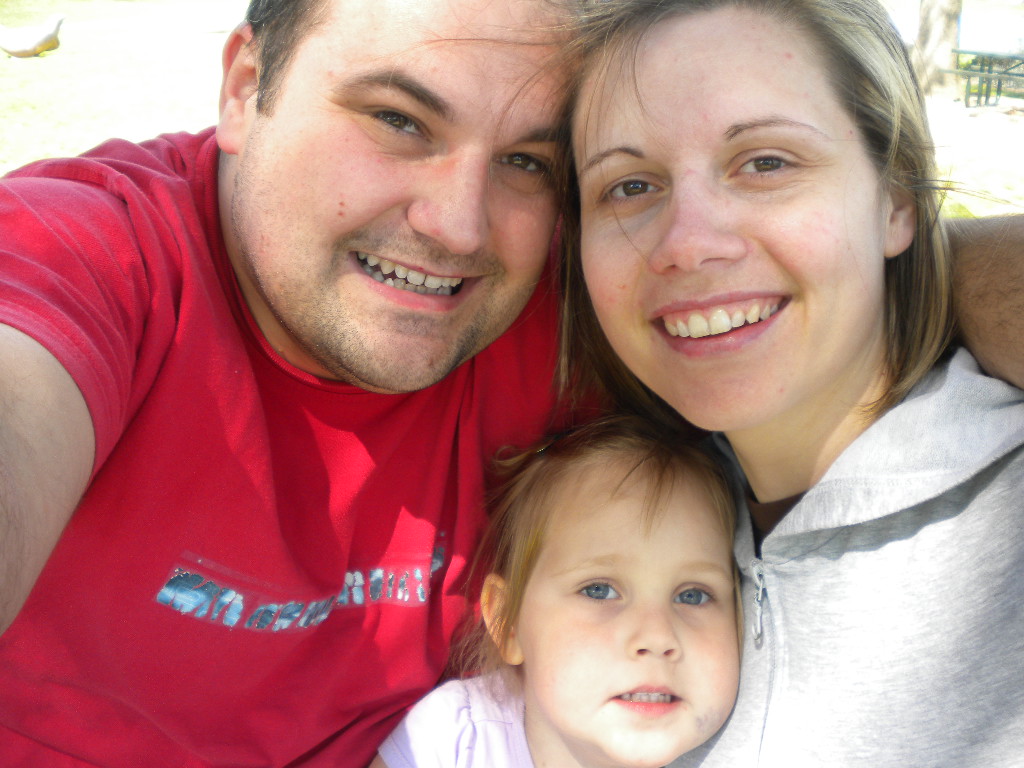 Unlike many straight-resellers, the Maksymiuk couple has their own home-made line of beauty products - soaps, scrubs, lip care, bath and body items. "We have a passion for manufacturing all natural beauty products, and we supplement those with additional sales of brand name, well-known beauty products and cosmetics."
Across his two websites, Maksymiuk has over 250 listings selling at any given time. "The more items you have listed, the bigger your reach. Customers are often looking for multiple types of products and the more we can offer them in one place, the better it is for us."
Maksymiuk creates his own products which takes care of about half of his sourcing needs. The other half he sources from several different wholesale liquidators. "I work with may different suppliers. I'm always searching for a combination of quality and great prices," he states.
Sourcing from various different companies allows him to keep expanding the variety of products he offers his clients and allows him to shop for the best prices around.
"It does take some research and there definitely is a risk factor," he says. "I do my research and try out a new supplier slowly, with small orders at first. I'm picky because in the beauty product business, every piece counts in order for me to make a profit. I always rate a supplier based on the quantity of items ordered versus the number that actually get delivered, the mix of colors I receive, the expiration dates on the products and their overall condition."
While it's important to gauge the overall quality of the items received, Maksymiuk does operate with realistic expectations based on his experience in the liquidation industry. "I would say that 30% of what I purchase needs to be thrown out. This of course, depends on the supplier but overall that is the percentage. That's why it's important for me to look at quality and price so that I can make a profit despite any throw-away items."
While it is typically recommended to try to repair or refurbish any damaged/diry items to try and resell them for maximum return, in the cosmetics business Maksymiuk believes that it is counter-productive. "The time you spend trying to repair broken/damaged cosmetics isn't worth the return you get on them. We just throw those items out and try to make our profit on the ones that are good." This means that not every single purchase will be profitable.
In this business, like many others, profit margins are based on volume of sales. Not every purchase will be as profitable as the next but over time and with perseverance, sellers usually come out on top. Maksymiuk explains that he "would generally expect 40%+ of profit margin from any given lot, however in the makeup business there are many slow-mover items or items that simply don't sell. Unfortunately I lose money sometimes in order to make money on something else. It's a long-term numbers game."
In order to increase his overall profits from a business that is relatively low-margin (as cosmetic items are small and lower in value than say, high end electronics), Maksymiuk began to wholesale his products as well. "Offering them in bulk lots allows me to move more product to generate cash flow to bring in new merchandise."
Most large cosmetic wholesalers on the internet sell in bigger lots of 250 pieces, 500 pieces at a time or more. To gain a leg up on that competition and to cater to a different market segment, Maksymiuk sells his wholesale lots in boxes of 25, 50, 75 or 100 pieces.
"This allows customers to get a better price per piece and allows them to buy in quantities that suit their needs. Not everyone has a use for 250 or 500 units at a time."
Since much of his business is conducted with overseas customers, the merchandise needs to be cost-effective to ship as well. Offering them in smaller lots allows for smaller shipping costs and low invoice amounts that can be more convenient for overseas clients who are dealing with clearing the products through customs.
"It's also important to keep the weight down. Some lots that are too heavy in nail polish for example can be too expensive to ship overseas, preventing my customers from making their own profit on the items."
To increase sales and to offset some of these shipping and customs costs his overseas customers face, Maksymiuk offers promotions in the form of discounts for his wholesale clients. Today, his business thrives from approximately 60% retail sales and 40% wholesale sales.
Positioning oneself within the market and differentiating oneself form the competition is a challenge all retailers face - whether online or in a brick and mortar business. To address this challenge, Maksymiuk tries to "package and decorate [his] home-made beauty products attractively so customers feel they are getting a greater value." Presenting the items attractively physically and price-wise both contribute to an item's success.
"I also try to price competitively. I research what items are selling for on other reseller's websites and price myself somewhere in between. You don't have to be the cheapest one out there, but you have to outwardly show that you provide great service and are a reliable source," which he achieves with the help of his professionally designed websites.
Maksymiuk believes that other than pricing and product presentation, an equally important factor in generating sales is the quality of an online reseller's website. "At first, I decided to cut costs and build my own website. I quickly realized that it didn't look the way I wanted so I hired someone else to do it for me." Often times, investing some capital up front to set up a professional online storefront and shopping cart will go a long way towards ensuring the success of an online business.
"You should try outsourcing through www.getafreelancer.com. I found my designer there who designed both my websites for a reasonable fee, allowing me to focus my time and efforts on actually selling the product rather than designing a framework to display it."
He also says he specifically set up his websites to accept Credit Card payments directly through the shopping cart or Paypal to stream-line the purchasing process for his customers and make it easy to sell worldwide with the click a mouse.
Over years of growing his business in the online cosmetics industry, Maksymiuk has learned a lot about what works and what doesn't, and about how to have realistic expectations about the potential returns on an investment. "This isn't an easy business method but if you're determined and you love what you do, you get past the obstacles and find ways to make it work." His best advice to new sellers getting started in this business is to "sit down and think about whether this is really the business you want to have."
He describes that there will be lots of ups and downs and in order to stick with it, you'll need to be sure what you are selling is 100% "your thing." If you don't love what you sell, you can get burned out and discouraged much more easily. He advises readers to "remember that an item is only worth as much as someone is willing to pay for it. If people are willing to pay only a few percent of the item's original value, the fact that you purchased it at 10% of its value doesn't necessarily mean that it will sell at a profit. It's important to keep a long-term view and to realize that profits come with volume of sales."
He stresses that one should "be patient. If you love what you're doing your business will grow even after the toughest times - maybe slower than you thought, but it will grow. Just stick with it."
At this time, Maksymiuk's businesses act as secondary sources of income to his full time job. "We're planning to change it in a year or two. We want to make sure that we keep meeting our goals and if that happens, we'll focus solely on making, buying and of course selling beauty products."
Visit http://www.cosmeticgarden.com and http://www.bankofstyle.com to see what's for sale with Jacek Maksymiuk!
Success Selling Overstock Items on eBay
Dawn Sander of Dawn's Designer Clothing eBay Store
Until six years ago, Dawn Sander was working as a floor representative in the DVD department of her local WalMart in her home town of Redlands, California. Like most, she worked long hours and made a meager living, but had no immediate plans to change career paths.
In 2004, Dawn suffered a brain aneurysm rupture that required surgical intervention to repair. The rupture combined with the invasive brain surgery left Dawn without her left eye, and functioning at the cognitive capacity of no more than a 2-year-old child. Over the two years following the aneurysm, she underwent a series of rehabilitation treatments that allowed her to regain her cognitive functions and she has worked hard to get close to where she was prior to her injury.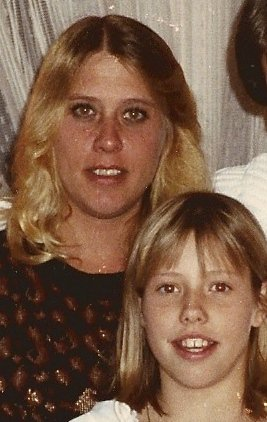 Thinking she was out of the woods, Dawn began to look for a new full time job to get her finances back up to a livable level after years of rehabilitation and costly treatments. Unfortunately, she began to suffer through intense panic attacks right around the time she was due to resume employment. A series of tests discovered that they were not panic attacks, but seizures brought on by the residual effects of the aneurysm rupture.
Suffering from regular seizures, there was no way that Dawn could realistically hold down a full time job and be as dependable as she had been years before, and she had to find another way out.
"My sister had been thinking of ways to help me get back on my feet," said Dawn, "so she started an eBay store for me with just a couple of items we had laying around the house to try and make a little money." Dawn says she had never purchased anything on eBay and was unfamiliar with how it worked, but her sister's persistence motivated her to if there was potential to develop this new venture.
She slowly began to develop it and upon running out of items to sell from her closet, she began to look for product to add to her store. "I started ordering wholesale lots through liquidation companies like Via Trading Corporation, and reselling it for profit."
Dawn describes her process as time consuming but worthwhile. She focuses on high end and designer clothing for women as these are items of personal interest to her, and items that sell very well through her chosen channel of eBay. Her sales process involves researching the lots she'd like to buy, sourcing them and receiving them at her home. She then sets up each article of clothing on her display mannequin, takes pictures of it from several angles, writes a detailed description of it (materials, sizing, measurements, original retail price) and lists it on her eBay store.
She began selling items individually by the piece. Over time as she grew her selection of clothing, she began to offer shipping discounts to customers who purchased multiple lots at one time. She is now selling as many individual pieces as she is selling small wholesale lots to customers all over the globe on a weekly basis. Her customer base is primarily women and she ships orders all over the globe every week. "I have customers everywhere, even in Australia," she says.
Dawn promotes her business primarily through word of mouth. Since eBay is a global marketplace in itself and each listing stands on its own based on a user's search query, she finds it unnecessary to spend a lot of time or money on advertising. "People find me because they're looking for a great deal on designer clothing," she says. "They wear their clothing out and about and refer their friends, family and colleagues to my store."
Given the nature of her injury and her frequent seizures, it is imperative that she remain as close to home as possible during the day. She is also the primary caretaker of her elderly mother who requires assistance with day to day activities. Over the last 5 years, Dawn has increased her sales volume tenfold and now supports herself and her family exclusively through the eBay sales of designer clothing she sources. "I am making way more money than I ever was at WalMart," she describes, "and I get to stay home to do it."
Her best advice for others who want to work from home either by choice or by necessity is to "go for it but don't' expect riches overnight. It takes work and time to get everything up and running and to where people trust you. Take care of your customers and they will talk about you and grow your business for you. Your customers are your best assets."
Dawn's business is consistently growing and while sales fluctuate with the time of year and things did take a hit with the economic downturn in 2008, perseverance has paid off and 2010 saw the highest profits she has ever had since she launched the business in 2005. She speaks proudly of her achievement, her ability to set up a new business she knew nothing about, learn the ropes and make a better living than she did when she was employed.
Check out Dawn's eBay store at
dawns_designer_clothing
.
Multiple Sales Channels Yield Big Sales
Jeff and Debbie Tanner - Multi Sales Channel Vendors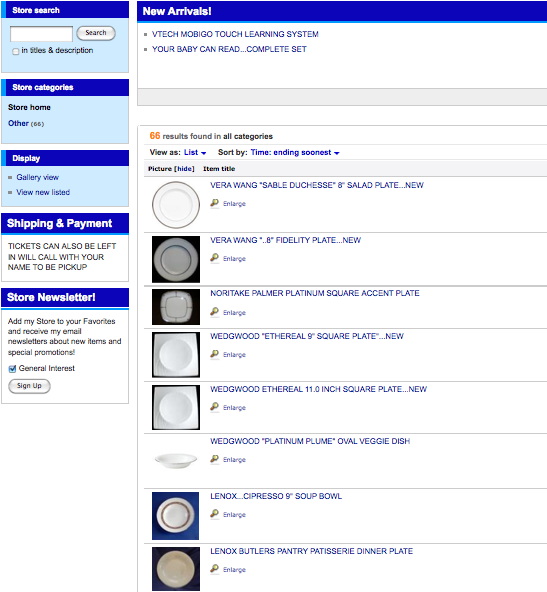 If you've ever spoken with a representative at Via Trading about the best ways to resell liquidation products, you may have heard this as their number one recommendation: maximize your resale channels. The more resale channels are used to move products, the better the chances of selling everything and recovering the highest return on investment. Jeff and Debbie Tanner, customers of Via Trading since May 2010 have taken this to heart and have created a business based on moving a maximum amount of goods through as many resale channels as possible.
The Tanners began their resale business as a way to supplement their incomes in January of 2010. They began selling items out of their front yard in a weekly garage sale, which quickly evolved into a multi-channel business that brings them significant monthly profits. "I've been doing this business full time with three people for one year, and it all started from selling small things at garage sales and grew into buying full pallets and loads of merchandise that we are able to move in a couple of weekends," says Jeff Tanner. "Today, we sell items at swap meets, farmers markets, on Craigslist and eBay," he continues.
When asked how he came to expand his business into several retail channels, Tanner says that "[he] saw an opportunity to get more money for items that were in great condition online. Flea market and yard sale buyers are usually looking for the very best deal while online buyers are looking for a discount off the original price, but they're generally willing to pay a little more." This realization has allowed him to set up a business that brings in the most bang for his buck. Why sell items for less than they are worth at a rock-bottom-pricing flea market when you can get more out of it selling it in another way? This kind of creativity is what leads to long-term success in this industry.
Over the last year Jeff and Debbie have been focusing on selling both new overstock and customer return brand name items from large department stores. Their primary category of focus is housewares and table top/home decor items. While it can be easier to tailor your purchases to your intended resale channel (buy only items that you know will sell in your resale environment of choice), Jeff and Debbie take the opposite approach. "We buy the same category of item every time, and we just figure out which specific items inside each load will sell best through each channel."
"We take the pallets home, break them down and see what we're working with. From there we test the items, then decide where and how to sell them," explains Debbie. Items that are out of box and potentially damaged tend to sell better at swap meets where people can see the items in person and determine whether or not they will be able to fix and use them. In-box items with higher original retail values are set aside for listing on craigslist and ebay, which requires photographing them, writing up a description and listing them online.
The condition of the items is only one factor used to determine how and where to sell the items. Another factor is size. "Large items are too big, bulky and heavy to ship (which makes them too expensive) so we sell those at yard sales. The smaller items we sell online." While this strategy works very well in most cases, there are occasionally smaller items that don't sell online as they had expected. Instead of sitting on those products for an extended period of time, the Tanners take those items to the flea market and clear them right out. "There's no point waiting for an item to sell. We would rather just turn the inventory over quickly, make some money and get more items to sell. If something doesn't sell in one way, there are high chances it will sell in another way, even if it means at a slightly lower price."
On the topic of price, determining what price to put on the items can be tricky. Jeff takes advantage of the retail labels that come on most of the items he purchases to determine a fair selling value for them. "Most of the time I will just price the items at 50% off what the sticker price is. That way, my customer is getting a great deal and I don't have to spend too much time researching the right price. Half off is great deal!" In this way, Jeff is able to make approximately 50% return on each investment. While no two orders generate the exact same amount of profits, overall he recuperates more than what he invested which keeps his business profitable. "It helps that we buy a lot of overstock items. Once we're done going through them and repairing items, we only have to throw away about 2% of what we buy, which is really good in this industry." While the percentage of throwaway items varies from load to load, the Tanners have found that purchases are profitable in the long run.
One of the hardships of selling merchandise outdoors at flea markets and farmer's markets is unfortunately the weather. While Southern Californians have it easy, it's not possible to sell items outside year-long in most states. "That's why we like the online portion of our business as well," says Jeff. "If it's raining, we don't depend on those flea market sales to make it. We just focus our efforts on our online sales until the weather clears up and we can go back out again." This strategy ensures they are able to do business year-round without being at the mercy of the sunshine.
Jeff and Debbie recommend their business model to others starting out in the liquidation industry. "Be creative, keep it simple and keep the faith. It's not always easy but it will all work out if you stick to your plan. There is a right selling place and a right price for everything - it's just a matter of finding what works and sticking with it."
Check out Jeff and Debbie's collection of high end housewares and home decor on their eBay store at tannertanner16, or visit their flea market booth at the Saugus and Beaumont Swap Meets.
Retail Some, Wholesale the Rest!
Adedoyin Otunuga of Trendy Clothing, Nigeria
This success story is of a woman who started a business out of a need she identified in her home country of Nigeria, shortly after giving birth to her child. Adedoyin Otunuga started a dual-channel resale business in April of 2010 after resigning from a banking job. She had just delivered her baby and quickly discovered that quality kid's clothing in Nigeria was very expensive, and she then decided to open a business to fill the widespread need for quality apparel at affordable prices.
When first researching products to import from overseas, she realized that shipping small lots would cut into her profits too much, and that the cheaper way to bring goods into the country would be in larger bulk shipments. Finding herself with ample product to resell, Adedoyin opened a small store where she caters to retail customers who are looking for good deals on kids clothing by the piece, as well as a wholesale division where she sells wholesale lots of adult clothing at cheaper prices to Nigerian based retailers. In 11 short months, her startup business is now her primary source of income.
"I decided to focus my primary business on children's clothing because parents will always think of their kids before themselves," she says. "I chose clothing and accessories for my wholesale division because they are the types of items that everyone needs all the time. It's consistent and dependable." She explains that while she is trying to fill a demand in the market, she doesn't just source any type of clothing. While offering good prices is clearly a priority, "[she] always makes sure the merchandise [she] buys is either overstock or shelf pulls and of good quality." Both her retail and wholesale operations depend on repeat business and providing quality items at fair prices is more important than poorer quality items at rock bottom prices. "I make sure the children's clothing I buy has tags and I sell at half the tag price," she explains. "The adult clothing I sell at wholesale, with or without tags. I always remove any items that are in any way damaged, stained or torn beyond repair, which is usually around 5% of any overstock load I buy."
"Taking this into consideration, I expect to make at least 50% profit on my items once I factor in the freight costs from the US to Nigeria," she states. A tricky part of importing assorted wholesale lots from abroad is that of customs clearance. Most countries place restrictions on certain types of items, or require paperwork that is not readily available when purchasing liquidated goods. For this reason, Adedoyin recommends finding and using experienced forwarding agents, rather than handling the international shipment herself. "I use the internet to find lists of freight forwarders that ship to Nigeria and I make sure they have experienced clearing agents to help me follow up on my goods and their delivery," she explains. While the forwarding agents to charge a premium for their services, it is still more cost-effective than being hit with potentially exorbitant customs fees once the goods arrive at their destination.
Since its inception, Adedoyin's business has grown from word of mouth, and she also leverages the use of text messaging to notify her customer base of new arrivals or special offers. "There is a lot of competition but I beat them hands down with lower prices and better quality of clothing," she says. "I get a lot of referrals from customers who appreciate the quality of the clothing I sell." Since her store is based on quality items at lower prices than those of her competitors, she does not offer discounts on individual items but rather offers volume discounts to those who buy a certain number of pieces and up. Depending on the item, this "minimum order to qualify for a volume discount" changes. "It encourages people to purchase more items to get the lower price. They walk out happy, and so do I."
Adedoyin has been working with Via Trading since September of 2010. "I have two suppliers in the US, but my major one is via Trading as they offer excellent customer service and fast shipping. It's important for me to have my goods delivered to my freight forwarder quickly so I can get the orders forwarded to my store on a regular basis," she explains. "Customer service is a top priority for me and when I made my first inquiry and got a prompt reply from Via, I knew I was in the right place. I get discouraged when there's no feedback to inquiries," she adds. Thank you Adedoyin, we're glad to be working with you!
Having built this successful business from the ground up by herself, Adedoyin has learned a thing or two about getting started. "If you're an exporter who already knows what to sell, do thorough research before you choose a supplier. Make sure you're dealing with honest people who have the products in their possession and can deliver them quickly," she suggests. She also recommends working with an experienced freight forwarder to avoid negative surprises at customs.
"The most valuable lesson I've learned," she says, "is to exercise patience when starting a business and to not expect to hit it big on the first try. You need to nurture it when you're just starting out and do not ever compromise on quality as it determines whether you will make headway in the business or not." We agree!!
Adedoyin Otunuga's store is called Trendy Clothing and is located in the city of Abeokuta in Ogun State, Nigeria.
A Resale Business with a Community Service Mission
Don Wright of Sunrise Enterprises, Inc.
When the idea of starting or growing a merchandise resale business comes up, it generally entails building a profit-generating business, or supplementing one's income by selling goods through a variety of channels. Sunrise Enterprises Inc. has a different take on business, choosing instead to focus on providing opportunities to members of their local community.
Incorporated in 1972, Sunrise Enterprises is a private non-profit organization operating out of Douglas Country, Oregon. The company's mission is to provide vocational training to persons with disabilities with the aim of helping them develop to their highest potential and integrate into the working community.
To this end, Sunrise Enterprises operates a series of divisions where they employ disabled individuals and teach them life skills and training in a particular vocational field.
A very diversified corporation, their divisions include wood products, contract services, recycling services, document destruction, janitorial services, rest area crews, vending services and shop & save stores, all of which employ individuals with disabilities.
Twenty years ago, in response to a community need for affordable household items, Sunrise Enterprises opened their first Shop & Save thrift store in Roseburg, Oregon. In its inception, the store was supplied exclusively from community donations. Patrons dropped off unwanted items which were sorted, shelved and re-sold back to the public.
In the last few years, coinciding with the launch of Sunrise Enterprises' 3rd thrift store, Chief Financial Officer Don Wright reports that customers began to express demand for new and more varied items. To address these growing needs, the company to began sourcing merchandise from Via Trading in March of 2009. "This gave us the opportunity to offer our usual line of quality thrift goods but also new goods at reasonable prices," say Wright.
Sunrise's Shop & Save stores differentiate themselves from other stores of their kind for the community service they provide. Their clients are referred to them by local school districts and by Developmental Disabilities Services, a division of the state Department of Health.
COO Don Wright explains that "each of [the] stores is managed by Sunrise staff and supported by several handicapped individuals." The stores provide these individuals with an opportunity to integrate into society that they may otherwise not have. Wright adds that "working in the stores gives the clients a heightened sense of personal accomplishment because they earn a paycheck based on their performance level. They know that at the end of the day their efforts have been instrumental in the success of the stores. Even those that work at a slow pace earn a paycheck and from that, gain a sense of personal success. Normal retail stores do not allow for this type of employee due to their production demands."
Twenty years later, community donations still make up the largest majority of the goods they sell. To supplement their donations, the company sources merchandise from Via Trading. They purchase a variety of goods ranging from SRS tools to general merchandise, high end accessories and housewares, towel & bath accessories, seasonal merchandise, domestics, televisions and hand tools. Wright explains that "general housewares such as kitchen appliances and tableware sell very well throughout the stores."
Business-savvy buyers, they tailor their purchases to the season and to the demand of their customers. "Prior to Christmas we purchased a large shipment of inexpensive toys that sold very well as stocking stuffers. We recently purchased two loads of SRS products that sold as fast as we could put it on the shelves. " Now isn't that a statement every store owner would love to utter!
His technique? "It's about knowing your market. We try to offer a continual variety of merchandise to bring customers into the stores. Our customers don't support very high end goods and we know that, so we focus on items we know will be more attractive to them - usually mixed loads with electronics, general merchandise and outdoor furniture or tools."
To further provide their customer base with products at reasonable prices, Sunrise Enterprises source a combination of overstocks and customer returns. "We prefer overstocks," says Wright, "because we can only perform basic testing on the customer returns and we do try to avoid sending defective goods to the stores." Most of their best-selling items however, come from customer return loads due to the opportunities those goods present to be sold at a fraction of their original value.
Staying true to their core values and mission of providing employment, training and life skills to disabled individuals, much of the processing of the merchandise is done by their store employees. "We teach them how to follow direction and be productive," advises Wright. They assist managers in organizing the products, merchandising them on the shelves and pricing them appropriately. "Those that are more highly functioning are taught to use the cash register and support customers during checkout," he adds.
While the business is both personally and professionally rewarding for its owners and managers, running a non-profit community-driven business presents its challenges. As the Chief Operations Officer, Don Wright is responsible for the divisions of Sunrise that generate 65% of their total revenue. They get the remaining 35% from state funding to support the clients they bring into their program. In the midst of budget deficits in virtually every state in America, the current Oregon state budget shortages jeopardize that 35%, which puts greater emphasis on operations to make up the difference. In the case of the retail stores, this means generating more revenue by bringing in more product and moving it at a faster rate. "Finding new business in a down economy is difficult," says Wright, "but working with our clients and seeing the satisfaction they gain by being employed is the best part, and makes up for a lot of the hardships."
To help alleviate operating costs and to support the nature of their philanthropic mission, the organization accepts financial donations through a new program called the Sunrise Charitable Fund. "We recently started this fund to help keep some clients in our program even if state funding for them is cut or eliminated," says Wright.
The company's priority is to continue providing vocational training and support for disabled individuals so they can gain some financial independence and personal growth.
Sunrise has a new website launching on April 8th, that includes information on how people can support Sunrise through community donations, financial donations or contributions to the Sunrise Charitable Fund.
Sunrise Enterprises currently operate four thrift stores in Douglas County and will be opening their 5th this summer.
Visit their website at
http://www.sunriseenterprisesinc.com
Stop by their store locations in Oregon at:
2529 W. Harvard, Roseburg OR
1401 Hwy. 101S, Reedsport OR
126 SW Douglas, Winston OR
875 S. Main, Myrtle Creek OR
Yard Sale Success: Location, Location, Location!
Rozanne Rosas and Mike Meza of Sazem Yard Sale
Have you considered starting a yard sale to make money but aren't sure about the viability of such a business model?
Do people ACTUALLY make a great profit with yard sales or is it too time-consuming and not lucrative enough?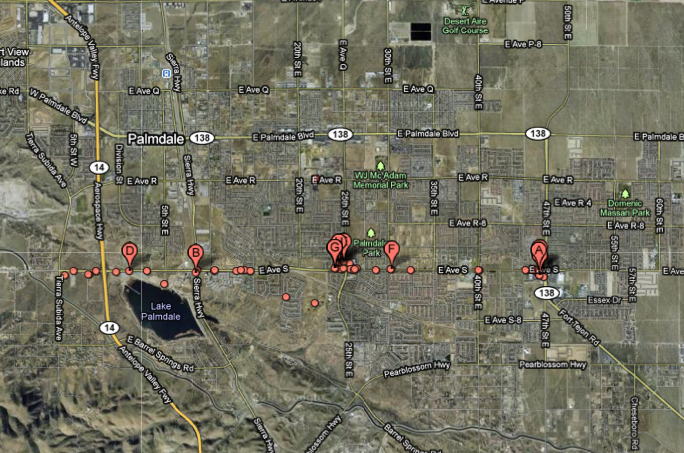 Rozanne Rosas of Palmdale, CA, proves to us that a yard sale can be not only profitable, but constructive to the economy of a local community. Over the last four months, Rozanne and her boyfriend Mike successfully turned a small merchandise resale effort into a veritable profit-generating business-- proof that it can be done with the right approach.
In February of 2011, Rozanne and Mike started "Sazem," a home-based yard sale business that has become a reliable source of income for this retired couple, and a go-to shopping location for their town's inhabitants. Retired from their full time careers at the end of last year, they were looking for some type of work that would offer a steady income to maintain their lifestyle.
Finding it difficult to land small jobs in the dismal Southern California market, they decided to take matters into their own hands by starting their own business. One morning while watching the KTLA morning news in January, they saw a featured story on Via Trading and the opportunity that the company offers for those looking to resell merchandise for a profit, and they decided to pay us a visit to see what it was all about.
Their original idea was to purchase goods for resale on eBay but after doing some research, Rozanne found that eBay charged fees for their service and that they would have to factor this into the price of the products. The deciding factor for them was based on finding a business model that would present the lowest overhead costs. "That turned out to be in my yard!" Rozanne says. And thus Sazem was born.
Once the business concept of a weekend yard sale had been established, they began to look for products to offer their customers. Rozanne explains that this was one of their most difficult decisions, as it wasn't just about finding the best price on any product. It was about finding items that people need, at the right price. "I tried to think of what would I buy and what would I pay," she says. "I follow this standard throughout my business - I turn the tables and think like a consumer." This thinking led Rozanne to try a few pallets of CTC general merchandise that contain a wide variety of products in order to determine what would sell best. "From there I decided that kitchen appliances had a nice appeal to them and after a couple of months I was sure that we had made the correct decision on our product line," she adds.
Sazem now specializes in selling primarily kitchen appliances - everything from a spoon to a food processor. "Our products range from brand new, like new and used. Cuisinart, Keurig and Magic Chef are a few of the brands we carry," Rozanne explains. According to her, one of the most important things about running this kind of business is to consistently improve your processes and take risks to promote growth. Recently, they have begun expanding their product lines to include clothing and toys, and they're planning to expand to tools as well in the near future. "The idea is to have something to offer everyone," she states. "Last month we bought a pallet of customer return toys just to try it out. I should have filmed some of the kids begging their parents to buy them a toy!" Purchasing the toy pallet was a calculated risk. Dealing with products they had never worked with before put them outside of their comfort zone, but it paid off.
Rozanne and Mike did not go into this business venture blindly. They went to the local college and attended classes on how to start up an eBay business, and then attended a class on California taxes to make sure they had a good understanding the laws at play when starting a resale business. While they prepared themselves as best they could, as with any new venture there was a learning curve early on. "It was like not really knowing how to walk but as we started to build our processes - and believe me we fell down a few times - but it all started to click into place," says Rozanne. Due to their preparation and attention to detail, they saw great success very early on. "My first day of business I sold over $1,600 worth of products! After my first yard sale I knew I had opened Pandora's box!" If that's not a good start, we don't know what is!
Rozanne attributes much of their success to their strategically placed yard sales. "Location, location, location, boy is that saying true!" she says. They live off of the main street leading to a complex of approximately 3,000 homes in Palmdale. Every inhabitant must drive by their house to get in or out of the complex, making their yard sales very visible to the entire community. While this location is fantastic and guarantees the exposure of their business, it's not everything. Rozanne stresses that "your business plan is very important to being successful. Plan it out, expect the unexpected and be patient. Never stop trying to improve - improvement means money!"
Thanks to the great location of their yard sales, they do not spend much money or time on advertising. The couple parks their truck on their front yard with "yard sale" flags on each side of the truck, which proves to be an effective way to highlight the exact location of the sale. They do however spend a few dollars on quality business cards. "It looks professional and places a very nice light on your company," Rozanne says.
At the moment, Sazem focuses primarily on selling customer return products. "We find that the returns are a good risk to buy as some of the items will be brand new in the box!" Rozanne explains. "Just expect that about 75% of the products will be sellable and 25% will not. But don't get rid of the excess as these are great spare parts for future products purchased!" she says. While not everything will be in sellable condition, certain items can be salvaged for parts that can be used to restore other items to sellable condition in the future. We agree!
Rozanne has a very admirable approach to business and a philosophy of finding items that will offer the "biggest bang for the buck." To that end, she goes through every item prior to selling it to make sure it works and is clean. This way, she can be confident that the product is the best it can be for the customer. "I have an open it up and try it out policy," she explains. "Plus by working on each item educates you on its operation and function which makes you look pretty good when you're showing the customer how it works and it's obvious you know your stuff!" It is also important to show the customer the good, the bad and the ugly. It's no secret that they are selling returns and items that may have some kind of defect or blemish. "If the product has a scratch on it, I show the customer before he sees it. I treat my customers the way I want to be treated when I shop," she says. This kind of honesty and integrity in business is a key to their success.
One key point when starting a resale business is how to determine the price of the products. Aiming to be in this business for the long-term, Rozanne & Mike wanted to price their items such that they would ensure the items sold, but at a price that would encourage customers to come back again and again. With this in mind, Rozanne developed a formula that she applies to all her products. The key is pricing items low enough that they will present great value to the consumer, but not so low as to price themselves out of business.
As of today, four months after their first yard sale, Sazem continues every Saturday and Sunday, and welcomes up to 300 buyers each day of operation. Their customers have grown to expect them to be there every weekend, and have even begun to request specific items. "We keep a running list of customer wants," says Rozanne. "We use this list when we make our purchases. If we get multiple requests for an item we make sure that the pallet(s) we buy have some on it. It's good business sense for the company and a good deal for customers." Customers can tell she takes personal interest in their needs and strives to offer them products they are looking for. As a result, the products fly off the shelf and on an average weekend they bring in well over $1,000 in sales.
This business started out of a need to make a monthly income to support their retirement. Today, it is much more than that - it provides a service to the community. "We are making a difference in our local economy," says Rozanne. "It feels good when you see a customer's face and the smile that erupts when they purchase an item and they know they got a great deal!"
Rozanne has become a believer in this business model and has lots of advice to offer those looking to get started with their own yard sales. "It's a very gratifying experience to know you are delivering a service to the community. From a financial standpoint it does make money but you have to realize that you have to put everything back into the business for a few months before you start to take a profit out. You need to build inventory and that is the best way to tackle it. Keep perfect records - you need to watch the numbers like a hawk to ensure you are making money," she advises.
Her best words of advice? "Plan out your business. Take classes, visit your supplier and see what products they carry. Have patience and always look to improve your process which will bring you dollar signs. Good luck!"
Check out their yard sale every Saturday and Sunday off of Avenue S in Palmdale, West Side.
You may also call Rozanne at 818.802.3973 for more details about the location and times of the Sazem yard sale.