Get immediate access to real time shipping quotes, load manifests, business resources and more!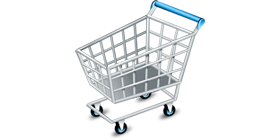 Shop Online, in Person or by Phone
Send us an email or visits our warehouse and your dedicated Account Manager will help you find the right products for your business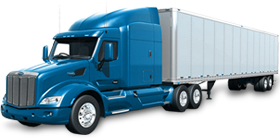 We Ship Your Order or You Pick It Up
We ship orders almost everywhere in the world within 24-48 hours with competitive rates, or you can pick up your order to save on shipping.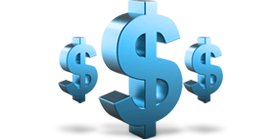 Sell in Multiple Channels for the Highest Profits!
Whether you sell online, at a retail store, flea markets/swap meets, yard sales, wholesale, auctions or broker, we help you grow.
Supplying over 30,000 businesses in 92 countries since 2002.
Hear from some of our satisfied customers!
"In our three years of business we have grown one store per year. This has allowed us the opportunity to try many suppliers. Via Trading ranks right at the top of our list! Our experience with them has been and continues to be the best compared to all of our previous and current suppliers.
No other company other sends you marketing tips on how to sell the merchandise they just sold you. That is a strong statement to their understanding that if their customer does well, they do well! Via is the best overall supplier we have dealt with and we plan to have a long relationship with this company!"
Mike J., Tulsa, OK 9/3/2014

Team up with liquidation experts and grow your business!
Create your free account to take full advantage of our website features and to be connected with your dedicated Account Manager. There are no membership fees and no business license is required!
Ranked consecutively among the US & LA's
Fastest Growing Companies

WHOLESALE LIQUIDATIONS, OVERSTOCKS, CUSTOMER RETURNS & CLOSEOUTS
Via Trading is a liquidator of merchandise from the nation's leading department stores and specialty retailers. We specialize in supplying small and large businesses with wholesale merchandise, wholesale overstocks, wholesale customer returns and bulk liquidation lots at a fraction of their original value. Our inventory features dozens of product categories including wholesale electronics, shoes, cosmetics, fashion, housewares, general merchandise, tools, furniture, industrial equipment, office supplies and much more. We specialize in supplying wholesale merchandise for flea markets, wholesale merchandise for discount retail stores, wholesale merchandise for online sales and many other sales channels. Our walk-in warehouse is open to the wholesale public 5 days a week and visitors are welcome to come in and purchase wholesale lots anytime during business hours. Via Trading has been recognized seven years running by Inc. 5000 Magazine as one of the fastest growing companies in the United States. No customer or order is too small, and we look forward to building long-lasting mutually beneficial relationships with all our customers, vendors and partners.