Via Trading, Inventory Liquidation Solution
Most organizations are well versed on developing their forward supply chain and getting their merchandise to market. However, the reverse logistics supply chain (also known as the after-market supply chain) poses a number of different challenges leading to less than optimum solutions and significant costs as a result.
Dedicated to the principle of cost effectiveness and with extensive experience, Via Trading is able to provide customized solutions designed to deliver the optimum logistical and re-marketing solution for customer returns and overstocks. Our multi-pronged strategy includes the following benefits: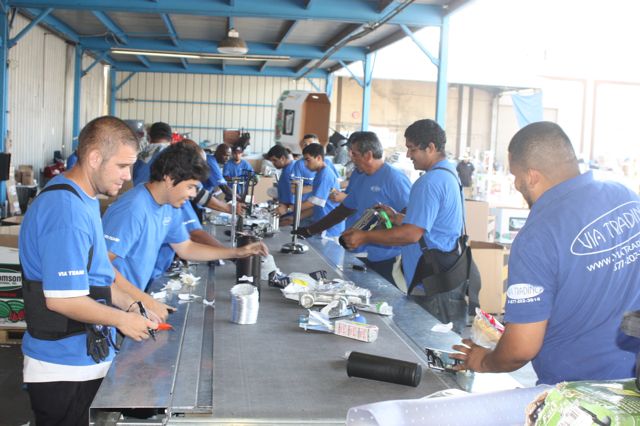 A transparent and faster reverse fulfillment resulting in cost savings & freeing up of working capital
Enhanced revenue due to maximizing the value recovered from customer returns and overstocks
A wide and discreet distribution service that is cognizant of the need for brand and channel integrity
A dedicated in-house team of processors and the use of assembly lines to deface, de-label, sort, categorize and prepare goods for re-sale as per specified requirements
Dropped trailer programs operating at various locations nationwide
Direct shipments from individual stores to our location (truckloads and less than truckloads)
The timely pick up of goods on the same day or within 24 hours
The ability to take direct possession and ownership of goods
Carbon footprint reduction and enhanced green credentials as a result of no restriction as to the condition and category of merchandise we deal in.

We offer three tried and tested means through which to distribute merchandise. These are designed to meet specific needs and maximize the value recovered: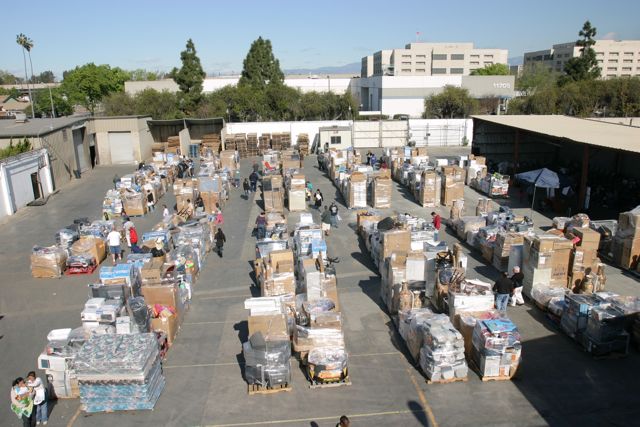 Benefit from a network of over 5,000 walk-in customers visiting our facility every month and attending events such as our auctions and pallet blow-outs designed to increase footfall. Our pallet Cash & Carry offers 240,000 sq. ft. of dedicated selling space and is the world's largest of its kind.
Take advantage of our online platform - viatrading.com - considered to be one of the world's largest and leading liquidation websites. We offer detailed descriptions of available merchandise in addition to professional advice on how to sell the merchandise and set the foundations for ongoing growth.
Leverage the strength of our international partners that are active in over 65 countries across all continents.
Inventory Liquidation Solution