New Custom Floor Standing Retail Displays! (FSD)
Introducing our new custom floor standing retail displays, specifically designed for displaying assorted lots of merchandise attractively and easily!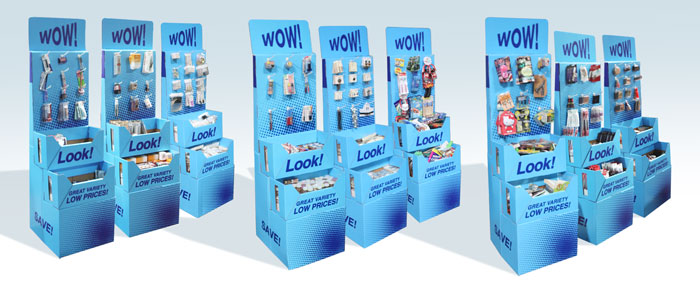 SPECIAL OFFER!!! For a limited time, get one FREE with the purchase of one or more cases of the selected lots below!
Visit our retail display page for the features and benefits of this display unit.